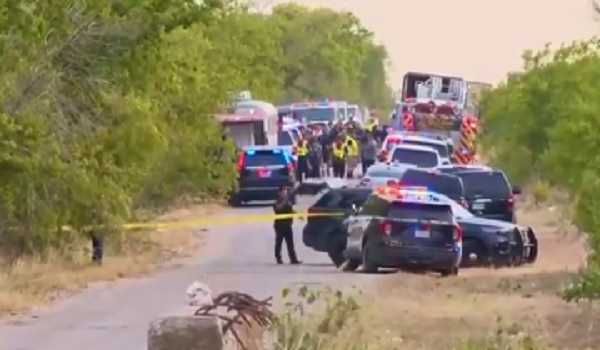 Washington, June 28 (UNI): At least 46 people were found dead in a semi-truck in Texas' San Antonio, according to authorities.
On Monday night, city councilwoman Adriana Rocha Garcia said that the victims were migrants. CNN quoted San Antonio Police Chief Bill McManus as saying that the authorities were alerted to the scene just before 6 pm, when a worker in a nearby building heard a cry for help.
The worker had found a trailer with doors partially opened and several dead bodies inside it.
San Antonio Fire Chief Charles Hood said that 16 people, including 12 adults and four children, were taken to nearby medical facilities for further care. He said those found alive were hot to touch and suffering from heat stroke and exhaustion.
There was no water in the refrigerated tractor trailer and no air conditioning unit, he added.
High temperatures in the San Antonio area ranged from the high 90s to low 100s on Monday, CNN reported stating National Weather Service.
Meanwhile, three persons have been taken in police custody, said McManus adding that it remains unclear if they were connected to the incident.
The US Department of Homeland Security's investigation unit has started an investigation to "an alleged human smuggling event", a spokesperson from Immigration and Customs Enforcement said.