Headlines
A humane gesture to canine   
Police pay tribute to member of dog squad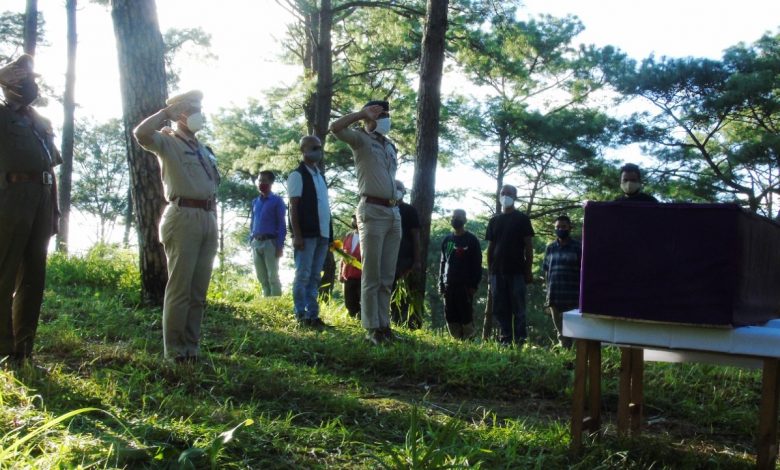 Shillong, June 16: In a unique way, police bid farewell to the member of a dog squad on Wednesday.
The dog, Rani, part of K-9 dog squad of the Meghalaya police, had in the past tracked explosives and saved lives.
"Today, with heavy heart, we bid tearful adieu to K-9 Rani, a valued member of our department, who left for heavenly abode. K-9 Rani played an important role in tracking explosives & saving many lives, during the course of service. Godspeed, Rani, you will be missed", said the tweet by Meghalaya police.