Headlines
Absence of skilled manpower delays search work for miners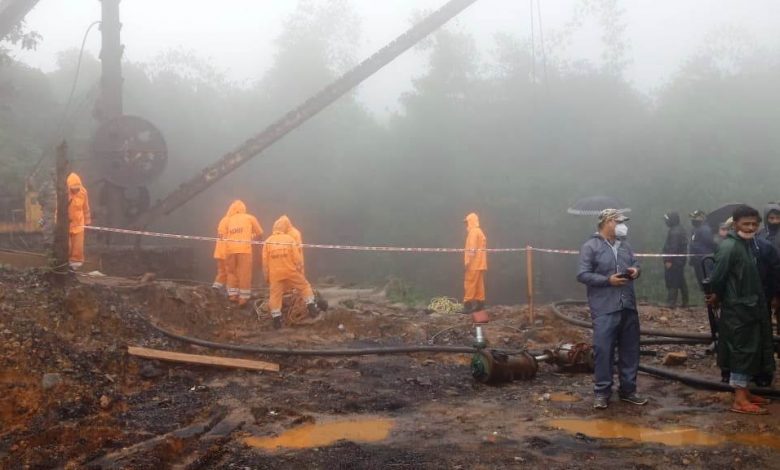 Shillong, June 4: Lack of adequate skilled manpower to fix the pumps to dewater the mine where five miners are trapped in East Jaintia Hills, has resulted in the delay in search operations.
East Jaintia Hills Deputy Commissioner E Kharmalki said fitting the pumps consume a lot of time in the absence of skilled manpower caused by the ongoing lockdown.
The commandant of the NDRF from Guwahati visited the site to assess the situation and he was apprised of the progress made so far.
The deputy commissioner said      due to incessant rainfall on Thursday night, the water level has risen to around ten feet. Since the weather was better on Thursday, the NDRFl  was to monitor the water level after the additional pumps were put to use.
Additional dry water pumps have arrived at the incident site around 10.30 am to augment the existing submersible water pumps.
"Installation process continues under the supervision of the NDRF in order to ensure safety of the local workers. One more generator set and two submersible pumps have been brought to the site", the DC said.
Earlier in the day around 9 am, though the rescue teams of NDRF and SDRF arrived at the incident site to commence the operations, they could not resume the work due to the bad weather conditions.
"Unfortunately, one of the installed submersible water pumps developed defects and stopped functioning but later it was repaired", the official said.