State
Advocate petitions NEHU VC for Khasi-Garo language recognition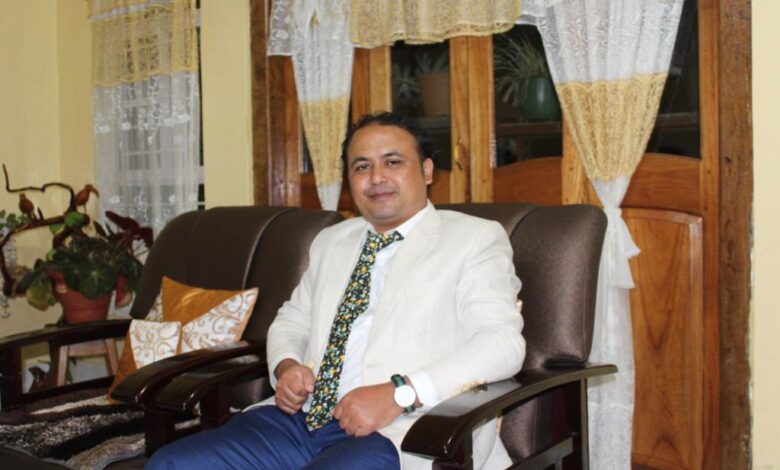 Shillong, Sept 30: Advocate Daniel Stone Lyngdoh has urged the Vice Chancellor of North Eastern Hill University, Prabha Shankar Shukla for the overall in campus development of the state languages and their inclusion in the 8th Schedule.
In a letter addressed to the VC,  Lyngdoh( in  picture )congratulated him for his appointment and wanted him to improve the functioning of the University.
Lyngdoh said as a responsible citizen of the state and being the advocate in the Supreme Court of India, he wanted the VC to voice support for the inclusion of Khasi and Garo languages in the eighth schedule of the constitution.
Lyngdoh, who is also the empanelled lawyer for North East in Delhi, said that as thousands of students from across the country come for higher education, the relationship between the tribal teachers and the rest of teaching staff should be healthy and cordial for the smooth functioning of the administration.
He said there is a need to effect appointment for the post of pro-vice chancellors both in NEHU main campus Shillong and Tura campus.
"Considering the appointment of new Vice Chancellor, the selection for pro-vice chancellors should be compulsorily from the schedule tribes with no partiality but on the basis of eligibility and capability", he said.
Lyngdoh, who is Delhi Police North East Representative, advisor of North East Chamber of Commerce and Helping Hands for North East and Chairman of National Volunteers State of Meghalaya, said that the ranking of NEHU should be maintained higher and the quality of education should always be the top priority.