International
Afghan prez sees Taliban ties with Al-Qaeda, LeT & JeM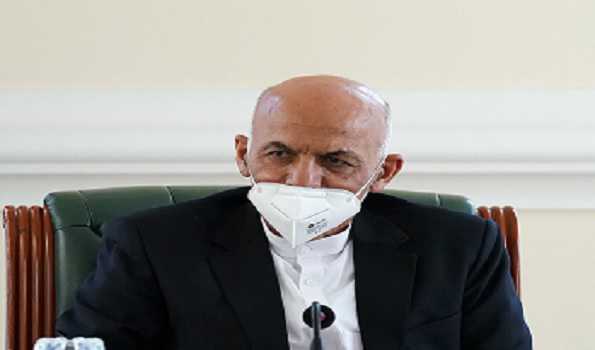 Kabul, July 21(UNI): Afghan President Ashraf Ghani on Wednesday said during a visit to the Special Operations Command Centre that the Taliban has "deep ties" with Al-Qaeda, Lashkar-e-Taiba and Jaish-e-Mohammed and other groups which Afghanistan "to become a haven for insurgents."
Extending his Eid greetings to the special forces, President Ghani said the government will never let Afghanistan become a haven for insurgents. He further pledged to provide "any kind of support", for Afghan special operations forces.
He assured the families of the security force members who have lost their lives while serving the country that their needs would be taken care of.
He expressed his resolve to resist the opposing forces "but the enemies must know that we will never surrender".
"Our goal is to protect Afghanistan, freedom, equality and the achievements of the last 20 years, but the intention of the enemy is dark," Ghani said, adding, "and you prove to the enemy they will take their dreams to the grave".
Dedicating the Eid festival to Afghan forces, he urged the Afghans to be united and assured that a firm stance by the people for the next three to six months will change the situation.
Tolonews quoted him saying that the Taliban "destroyed 260 public buildings" and that if they are Afghans they should avoid eliminating public establishments and people's houses.
Ghani said the government released 5,000 Taliban prisoners but the latter has not been ready for meaningful talks.