Headlines
After Kembhavi, Cong wants CM to remove James for fair probe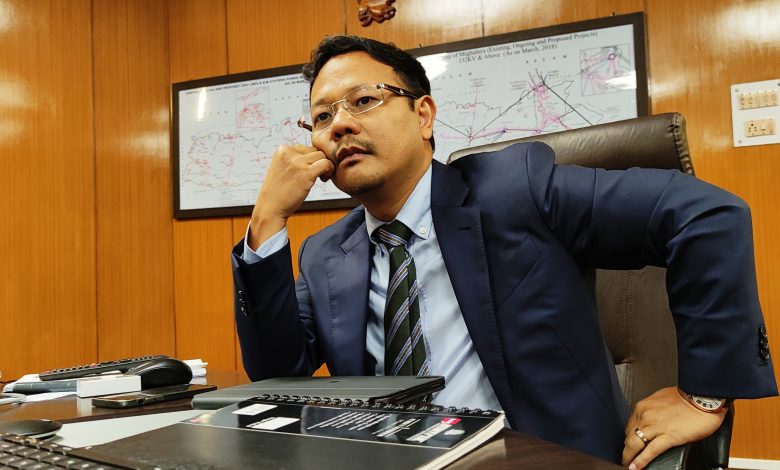 Shillong, June 29: The opposition Congress on Tuesday asked the Chief Minister Conrad Sangma to remove  the power minister James K Sangma stating that he may influence the inquiry into the irregularities in the Meghalaya Energy Corporation Limited (MeECL).
After removing Arunkumar Kembhavi,  Additional Chief Secretary Rebecca  Suchiang was appointed as the new Chairperson -cum-Managing Director of the MeECL.
Congress spokesperson Zenith Sangma thanked  the  government for taking the first step in responding to the party's demand by removing the present CMD and bringing in a senior and experienced officer.
"I would like to put on record, my sincere thanks to the leaders of different regional political parties and other socio-political activists in supporting the demands which facilitated to reach to this level," said the Rangsakona legislator.
However, the Congress leader termed the decision of the MDA as a piece meal approach for failing to remove the power minister.
"However, we are not satisfied with the piecemeal approach of the government in the matter which tantamount to ignoring the gravity and the urgency of the matter," Zenith said.
He reiterated that the power minister should be dropped or he may gracefully step down.
"Otherwise, he can still influence the inquiry and there can be foul play and the very purpose of constituting the inquiry commission will be defeated. It should be done immediately without any further delay because we all know that justice delayed means justice denied," Zenith said.
He said there are several scams in MeECL and these should be investigated specifically.