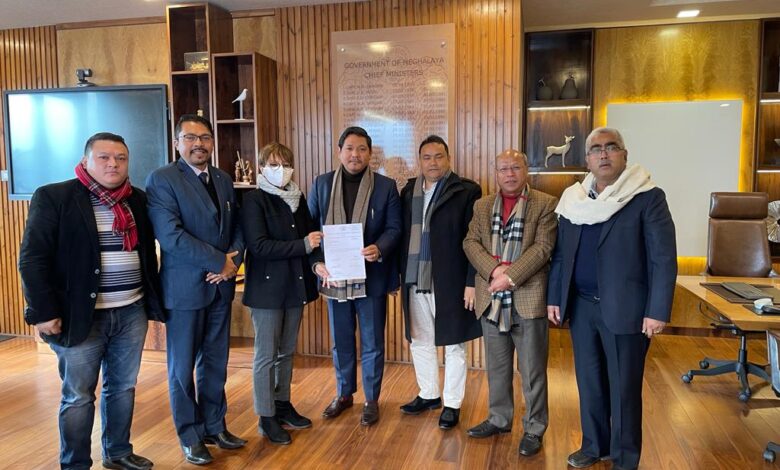 Shillong,Feb 13: The AICC has approved the suspension of five Congress MLAs from the party for supporting the BJP-backed MDA government without the nod of the high command and the MPCC.
MPCC president Vincent Pala said on phone from Kolkata on Sunday that the AICC approved the suspension based on the proposal of the MPCC.
An official order will be issued on Monday as per the information received from Delhi, Pala said.
"Following the suspension, we will also issue show-cause to them for their response as to whether they will come out of the government or be part of it", Pala said.
According to Pala, if the MLAs decide not to be part of the MDA government, their suspension will be withdrawn and if not, the next process will be their expulsion from the party.
While the suspension can be withdrawn depending on the reply of the MLAs, once they are expelled they will remain as independents as they will be no longer Congress members.
The Congress MLAs, Ampareen Lyngdoh, Mayralborn Syiem , PT Sawkmie, Kimfa Marbaniang and Mohendro Rapsang had joined the NPP-led MDA government on February 8 stating they want to concentrate on the development of the constituencies as they will be able to avail schemes being part of the government.
However, majority of the members who attended the executive committee meeting of the MPCC on Friday had proposed action against the MLAs.
The two MLAs, Rapsang and Mayralborn who attended the meeting had explained their position, but it was not satisfactory to the MPCC.