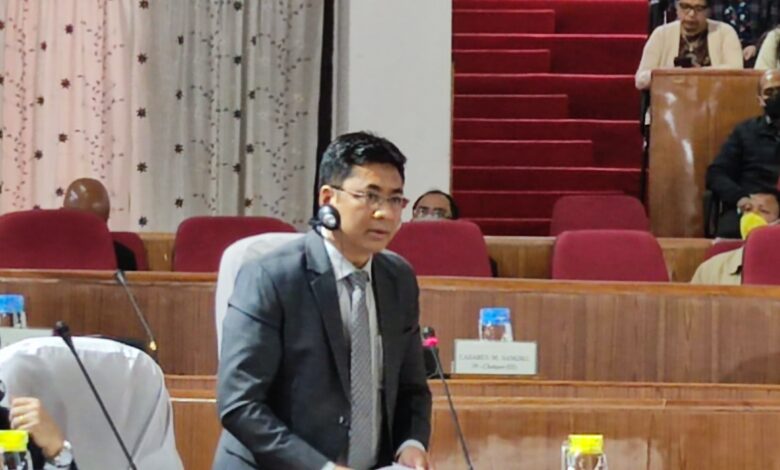 Shillong, Oct 15: The All India Trinamool Congress (AITC) has alleged irregularities in the release of funds for payment of salary of Samagra Shiksha Abhiyan (SSA) teachers in the state.
In a statement, the AITC said there has been significantly less amount of money budgeted and provisioned by the state government for SSA.
This was revealed by the education ministry in response to a letter written by Opposition chief whip and Umroi MLA George B Lyngdoh, who questioned the delay in releasing funds for the SSA teacher's salary.
In her letter to Lyngdoh on September 28, the Minister of State for Education Annpurna Devi had informed  Rs 52.78 crore was released as second installment on March 31, 2022 under SSA in 2021-22.
In the PAB meeting for 2021-22, Rs 305.84 crore, including spill over, was approved as central share and Rs 33.98 crore as state share.
"However, the budget of state government shown by the state on PFMS (platform for e-payment of subsidy under Direct Benefit Transfer) was Rs 31.97 crore at the time of processing of release of 2nd installment," she said.
Accordingly, against the eligible central share of Rs 287.76 crore, an amount of Rs 271.71 crore could be released to the state in 2021-22.
Regarding the release of grants under SSA in the current financial year 2022-23, the minister of state informed that Rs 272.34 crore has already been released on August 16, 2022 1st installment against the approved central share of Rs 372.36 crore.
The party said the response of the ministry only highlighted the palpable indifference of the MDA government towards the teachers of Meghalaya.