Headlines
All is not well in NPP as party rebels face disciplinary action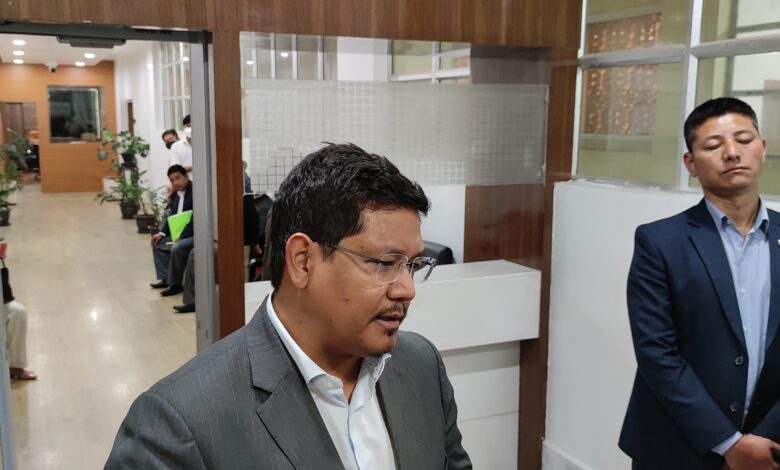 Shillong, May 20: Leader of Opposition Mukul Sangma recently said about some NPP MLAs leaving the party but the chief minister Conrad Sangma revealed on Friday that may be one or two MLAs are not happy with the party as they are facing disciplinary action.
Speaking to reporters, the chief minister asserted that all party MLAs are intact and the question of NPP MLAs leaving the party should be asked to the Leader of Opposition.
Answering a query, Conrad said disciplinary action has started against certain party MLAs and that there is a possibility they are in talks with the other political parties.
Conrad said due to some issues, the party has started disciplinary action against one or two MLAs.
He did not name the MLAs who are facing action.
Nongstoin MLA Macmillan Byrsat is heading the disciplinary committee.
When contacted, Byrsat did not give details about the MLAs who are facing disciplinary action.
To a query as to whether there are other MLAs who are likely to jump ship, the chief minister said, "I don't know about that but you will have to ask him (Mukul). I really have no words for that, that is his statement".
On giving tickets to MLAs 
To a query whether all the sitting MLAs will get party tickets for the 2023 Assembly polls, Conrad said the election committee of the party will look into the aspect of issuing party tickets. "This is not for me to say though I am the president of the party…as process will have to be followed and we will forward and see," he said.
Is CM's wife contesting polls ?
When asked if his wife Mehtab Chandee would also contest the upcoming polls, Conrad said, "You have to ask her, I have no clue about that…I have nothing to say about that it is for her to decide and for her to apply for a party ticket."If she applies for a party ticket then the application will come and I will make a decision then," he said.