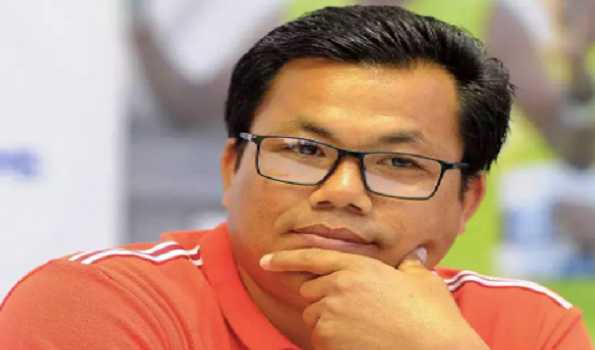 Imphal, Jun 10 (UNI): Boxing star Ngangom Dingko Singh passed away on Thursday after battling cancer and Covid. He was 42.
Singh had been battling cancer for long and had to sell off his house in Imphal for medical treatment. He served in Indian Navy after winning Gold medal in the 54kg class boxing in the 13th Asian Games, Bangkok. He won the King's cup in Bangkok in 1997.
Born on January 1, 1979, Dingko had a tough life as he spent his childhood in an orphanage. Later, he went on to become a boxing legend.
He was honoured with the prestigious Arjuna Award in 1998.
His death was also mourned by Imphal Chief Minister N Biren Singh who said, "I'm shocked and deeply saddened by the demise of N Dingko Singh earlier in the morning today. A Padma Shri awardee, Dingko Singh was one of the most outstanding boxers Manipur has ever produced. My sincere condolences to the bereaved family. May his soul rest in peace."
"Inspiring a new generation by creating a wave was a diminutive giant boxer Dingku. Among many spokespersons is Dingku, a household name and a sensation who rose from a humble beginning. You will be remembered and will live in our hearts," said former education minister Thokchom Radheshyam.
Expressing grief over his death, Prime Minister Narendra Modi tweeted, "Shri Dingko Singh was a sporting superstar, an outstanding boxer who earned several laurels and also contributed to furthering the popularity of boxing. Saddened by his passing away. Condolences to his family and admirers. Om Shanti."