Sunday Monitor
BPO firm looking to change employment scenario in Meghalaya
[24]7.ai HRD head shares company's vision for the NE state & social initiatives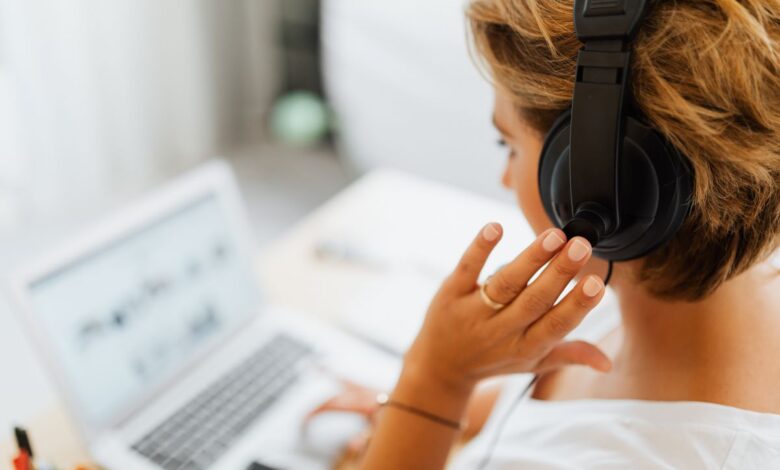 Unemployment is a cause for major concern in Meghalaya. Though the state government is making efforts to allay fears by introducing various schemes and entrepreneurship programmes, the ground reality remains different. While government jobs are becoming scarcer, call centres may become the new employment generators in the state.
[24]7.ai, a Bengaluru-based company, is investing heavily in the state with an aim for a long-term change in the employment space in the state.
The company, which has set up a 400-seater BPO in the newly launched tech park in Shillong, has a threefold vision for Meghalaya. [24]7.ai wants to create a world-class workplace with a high-engagement work environment. It aims to be an employer of choice and a great place to work for the local youth of Shillong by providing an environment that creates happy employees and inclusive work culture at its state-of-the-art facility, said its SVP and HRD head Nina Nair.
"We have also created a high-engagement workplace through investing in several activities like a summer carnival, festive celebrations, rewards and recognition programmes, learning programmes etc. and also include parents and families of some of our young teammates to see how they are growing in their careers and also having fun at work," she added.
Nair informed that [24]7.ai is upbeat about Meghalaya and has been consistently speaking to its marquee and prospective clients in the US about how the northeastern state is emerging as a great centre, promoting the state and its people and requesting them to give more job opportunities for recruiting teams in Meghalaya. "[24]7.ai will continue to make significant investments in Meghalaya, with a primary focus on creating more job opportunities for local youth."
Another vision that the IT company has for Meghalaya is developing the community by increasing employment potential and contributing to community welfare.
"Our aim is to put Meghalaya on the global IT/ITeS map, given our impeccable track record of building global hubs in the IT and ITeS sectors globally," according to Nair.
For this, the company realises that it is not enough to just invest in business growth but also look at how it can create an ecosystem by also looking closely at community development in the state.
"Growth in business can only truly be realised if there is also upliftment of the community. For this we have recently launched community development programmes Udaan for skilling over 100 youth by the end of this financial year and getting them job-ready for the BPO sector; women empowerment programmes to enable them to be skilled in vocational skills like tally, beautician courses, DTP etc and Project Nirmalya which will provide over 50 clean toilets in Government schools by March 2024, to reduce dropouts of teenage girls due to lack of sanitation facilities," Nair said.
To achieve the goals, [24]7.ai is deeply collaborating with the state government, which invited the company to set up operations in the city and launch the facility. From a CSR perspective, the training infrastructure for youth skilling Project Udaan has been provided by the government at a subsidised rate.
"We are looking forward to a strong collaboration with the Government of Meghalaya in different realms so that we can contribute positively to the welfare and economy of the state," Nair informed.
Venturing into Meghalaya
[24]7.ai's association with Meghalaya is long. It has been recruiting talent from Meghalaya for two decades. Shillong has a very high ratio of good English-speaking population and a large talent pool of youth. Important skills required in the BPO industry like empathy and service orientation also come naturally to the people of Meghalaya. These are some of the key reasons why it is an important talent source for the BPO sector.
"However, we took a leap of faith and decided to invest significantly in Shillong by opening our third delivery centre in 2021. [24]7.ai is amongst the 1st international BPOs to set up operations in Shillong.  While other companies continue to recruit teams from Shillong and ask them to join work in another city, we provide the talent with an opportunity to work from their own home state, without displacing them," asserted Nair.
In December 2022, [24]7.ai celebrated another milestone by inaugurating a new world-class 400-seater delivery centre at Shillong Technology Park.
In India, [24]7.ai has delivery centres across Bengaluru, Hyderabad and Shillong. Meghalaya is home to its only delivery centre in the North East.
[24]7.ai's technological breakthroughs
[24]7.ai uses artificial intelligence, human insight and deep vertical expertise to produce personalised, consistent and satisfying customer experiences. Its advanced conversational AI platform empowers the world's largest and most recognizable brands to deliver seamless conversations across all digital and voice channels driving great operational efficiencies.
"We use a variety of technologies to power our products and services. These technologies include Natural language processing (NLP), which is used to extract meaning from customer conversations, identify intent, and generate responses. Machine learning (ML) that is used to train its NLP models and improve its ability to understand and respond to customer conversations and conversational analytics, allowing businesses to track and measure the performance of their conversational AI programs," Nair said.
On AI and its challenges
Artificial intelligence (AI) is rapidly changing the world around us, and its impact on human civilisation is likely to be profound, feels Nair. This transformative technology has the potential to revolutionise various aspects of lives.
AI is already driving advancements in various fields by enhancing our ability to analyse vast amounts of data, predict outcomes, and automate repetitive tasks, ultimately leading to increased efficiency and productivity.
Chat GPT or generative AI is the current buzzword that helps create a rich experience through original high-quality content for use across platforms. "Since it is still early days, we like the rest of the world are also in the process of applying it to our processes and testing the efficacy of the content," she said.
Talking about the apprehensions around AI, Nair said that any new technology gives rise to questions about how it will affect human civilisation.
"Addressing apprehensions about Generative AI within the customer service ecosystem is essential to foster trust and facilitate its responsible adoption," Nair noted.
She harped on transparency, ethical guidelines, educating people and privacy protection to allay fears about AI.
Rural programmes
The company has established the [24]7.ai Foundation, a separate entity that is responsible for developing and executing community programmes for greater impact. The foundation focuses on several corporate social responsibility initiatives, primarily across skilling and empowering women and the girl child; in addition, education, blood donation, old age homes; sustainability, and other community-facing activities are also included.
Some of its initiatives include Project Udaan, which is a skill development programme for youth to get them job-ready for the BPO sector; women empowerment programmes under which 256 marginalised women have been upskilled with vocational training, with 136 placed across various jobs or have established small businesses; Project Nirmalya that provides clean sanitation facilities at government schools; and scholarships to underprivileged children directly implemented by the [24]7.ai Foundation and under which, over 75 scholarships have been given to the children in the rural areas of Karnataka, Telangana and Meghalaya.
While [24]7.ai is doing a yeoman service across the country, including Meghalaya, it is to be seen how the state government utilises the company's services to change the employment scenario in the state.
~ Team Sunday Monitor