State
BSF hands over strayed cattle to BGB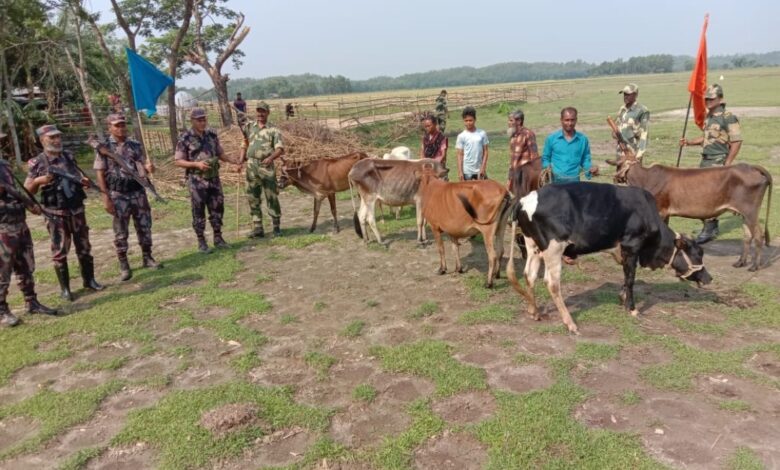 Shillong, May 8: The BSF Meghalaya, in a goodwill gesture, handed over 7 cattle to BGB. They entered Indian territory in South Garo Hills district, in May 7.
47 cattle seized 
The BSF also seized 47 cattle from the bordering area of West Khasi Hills and South West Khasi Hills districts, on the same day.
They were meant to be smuggled to Bangladesh.
In a statement, the BSF said the cattle were being brought clandestinely to the border area through the forest by the miscreants when BSF intercepted them. The seized cattle were handed over to concerned police outposts.