Headlines
Chaos at ill-organised Cherry Blossom Festival at Polo as police resort to tear gas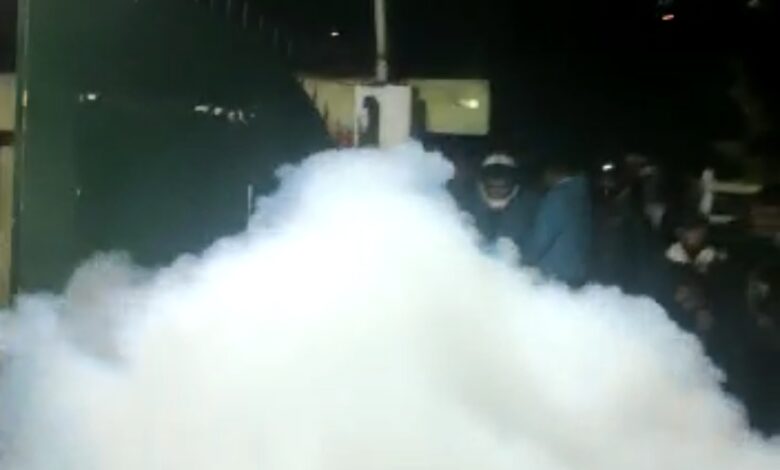 Shillong,Nov 26: Chaos prevailed in Polo Grounds during the Cherry Blossom Festival on Friday as the anxious crowd wanted to enter the venue.
Police used teargas (in picture) after many people tried to enter the venue without any direction from the organisers.
However, sources said that the police were helpless and the intention was to ensure peace as the organisers did not arrange the entry and exit of the people properly.
According to sources, the ticket arrangement should have been properly made to avoid the confusion.
In the past,many shows were held at Polo Grounds ,but the use of teargas by the police is for the first time during any entertainment event.
Earlier in the evening, a long que of visitors to  Ward's Lake coupled with overcrowding was witnessed as the entry points to the lake were limited.