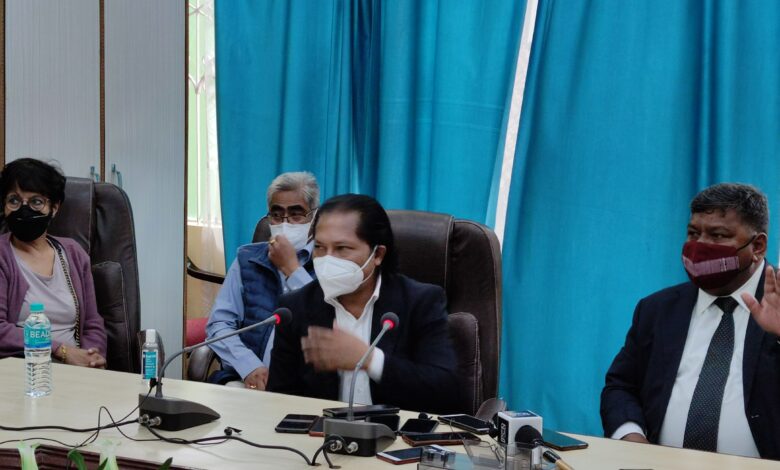 Shillong, Aug 18: The CLP leader, Mukul Sangma, has called for a new dispensation on Tuesday due to the ongoing law and order situation in the aftermath of killing of former HNLC general secretary Cherishstarfield Thangkhiew.
The Congress will be sending letters to the coalition partners of the MDA to have an alternative arrangement. "There is a government but there is no governance,"Mukul told reporters.
To a question, the former chief minister indicated that he was not averse to lead a new dispensation but did not want to elaborate.
When asked whether he received feelers from the MDA coalition partners, the CLP leader said that the Congress will work at things transparently.
"We want to do it transparently, no hide and seek. Is it not necessary for political parties to come together and discuss under the present circumstances if they say it is not necessary, it is upto them but we feel that we should reach out," he added.
To a question, Mukul said dismissing the government is not the ultimate solution.