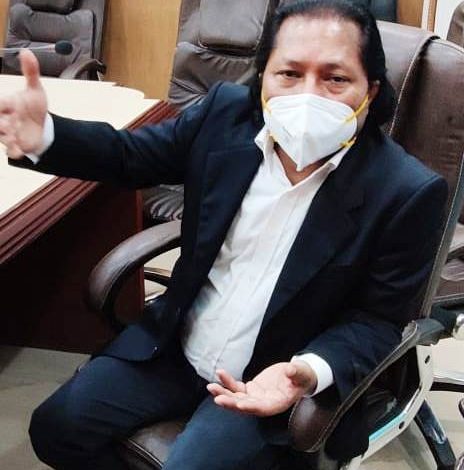 Shillong, Aug 3: The CLP leader Mukul Sangma on Tuesday criticised Chief Minister Conrad Sangma over the ribbon cutting spree thereby attracting more crowd amid the Covid-19 pandemic.
Mukul told reporters that when people are told not to have social and political gatherings and to maintain social distance, the chief minister goes around and calls the public to converge for his public function for cutting the ribbon.
Local MLA not invited
"That also pertaining to a project in my own constituency…just imagine, Leader of Opposition's constituency (Songsak), Chief Minister going and inaugurating a project, a project where I had given fund from my MLA scheme on a convergence mode without inviting the local MLA and Leader of opposition," he said.
Mukul added, "This guy (Conrad) is good at playing to the gallery. Yes, is it the time to go and cut the ribbon? After the MDC elections another round of cutting the ribbon. Earlier, he said he is the foundation stone Chief Minister. All the projects where I have laid the foundation stones now he is laying the inaugural stones. Is it the time?"
He flayed the chief minister for acting contrary to scientific advice and asked him to start leading by example.
"If I have a meeting in one place, hundreds of people will converge. Is it the time for me to have a meeting like that? We must lead by example. We want to prevail upon people to agree to do something together," he said.
Rock show by CM
Mukul also criticised at the rock show organised during the Chief Minister's election campaign at Williamnagar in East Garo Hills district.
"You  have a big rock show during elections. Are you campaigning or showing a rock show? You look at the Williamnagar election campaign of Conrad K Sangma during MDC elections. Was it an election campaign or some other festival during pandemic when the Covid  cases were rising? You have to lead by example," he added.