State
Cong wants reconvening of meet to discuss border dispute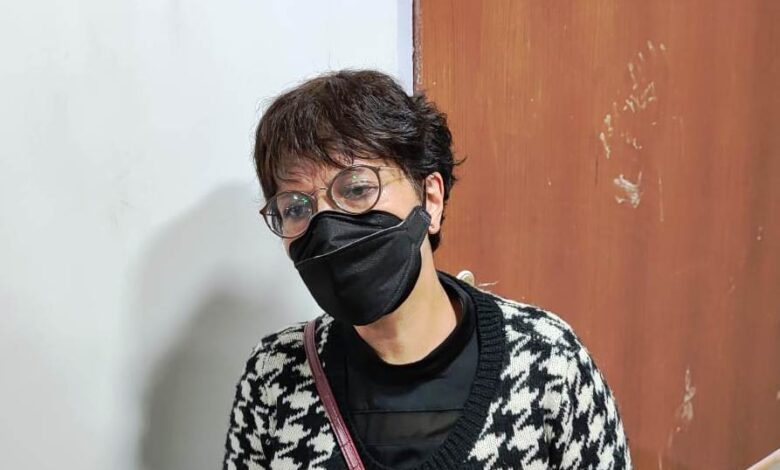 Shillong, Dec 16:The Congress has asked for reconvening an all-party meeting after the party was 'sidelined' during the meeting of all stakeholders to discuss the border issue.
The CLP leader Ampareen Lyngdoh said there was no clarity with regards to the invitation to attend the all-party meeting by the MDA on the subject of 'Interstate border talks' on December 15.
"No staff of the Congress Bhavan received this important letter and the receipt of dak of the political department, Government of Meghalaya, indicates that the letter was received on December 15, likely after the meeting was over," she alleged.
Lyngdoh's stand was in response to the allegation that the Congress MLAs have failed to turn up for such an important meeting convened by the state government to seek the views and suggestions of all stakeholders concerned.
"This is not the first time that the INC has been side-lined in the decision-making process on this important agenda," she said.
Lyngdoh added that not very long ago, members of the INC of the regional committee were not informed of a crucial meeting held at Langpih.
She pointed out that the MLA and MDC of Rambrai Jyrngam gate-crashed the talks and only received the invite a day after the meeting was over.
Lyngdoh said it would be misleading to project to the people of Meghalaya that the Indian National Congress did not attend the important border talks".
"We express our complete shock and disbelief that our government, once again failed to invite us to these decisive discussions. We place on record our demand for an inclusive dialogue at the earliest, prior to any decision taking on the matter," she said.
The CLP leader further asked the Chief Minister to review the meeting held on December 15 and insert into the minutes of the meeting that the Indian National Congress of Meghalaya did not receive necessary communication and hence was absent from the crucial talks.
Lyngdoh said the Congress has a clear opinion on the solution of the 50 years of pending Meghalaya-Assam border subject.
"We place before the chief minister to also permit our views to be placed before the border commission in a satisfactory manner over an appropriate table, wherein our views shall be duly recorded as per procedure in such matters," she said.
"It is also our opinion that all matters related to border talks should ensure that all stakeholders agree on a common approach, without politicising the subject, in the interest of the people of Meghalaya," she said.
Lyngdoh said as elected members to the Legislative Assembly, it would be prudent to also initiate a similar dialogue and discussion at the level of the Chief Minister  in the presence of the Speaker of the Meghalaya Legislative Assembly.
"We will be pursuing this matter with utmost dedication and sincerity," she said.