State
Draft Meghalaya mental health policy ready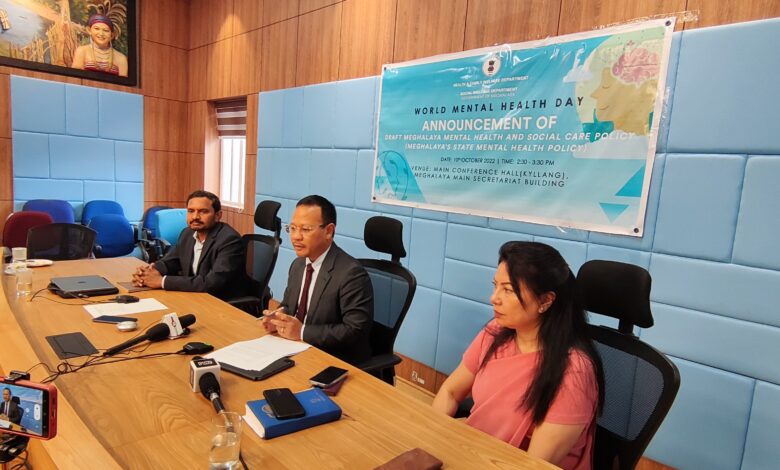 Shillong, Oct 10: Meghalaya has come up with  draft  State Mental Health and Social Care Policy.
The initiative is with an aim to promote overall mental health and wellbeing of its citizens.
Meghalaya is the first state from the North East to come up with the policy.
The draft policy was announced by Health Minister Minister James K Sangma at a function organised on the occasion of World Mental Health Day.
"I am proud of the fact that Meghalaya is the first state from the North East and probably the third state in the country to have our own mental health policy, which will soon fructify after the cabinet gives its nod to it," James told reporters.
Referring to the policy as an extremely positive step taken by the health department James the covid pandemic has made the government realise that mental health is becoming a huge concern which must be addressed at the earliest.
"We are very hopeful that this mental health and social care policy of our state will be able to address many of the issues relating to mental health and help to get rid of any kind of stigma that is attached to people having such problems. We hope that this will be a game changing exercise and will give us direction and focus on this important sector of health care," he said.
The principal secretary in-charge health Sampath Kumar said that it is an occasion for raising people's awareness of mental illnesses and removing the false perceptions attached to them. He said that the policy is a holistic approach that aims to not only provide care, but also address the socio economic determinants affecting the mental health space, while creating enabling conditions to address and prevent challenges pertaining to mental health within the state.