Headlines
Election dept explores doorstep delivery of EPICs
65% voters in age group of 18-19 years
Shillong, Jan 25: The  Chief Electoral Officer, FR Kharkongor has said door step delivery of EPICs will be available in four constituencies.
Speaking on the occasion of national voters' day in the city on Tuesday, Kharkongor said in rural areas,  the EPICs will  be delivered at Chokpot & Ranikor and in urban areas, Shillong South and  Tura South were chosen, on a pilot basis as per the MoU executed by the office of CEO and Department of Posts.  He said more efforts will be taken by the election machinery for online engagement to ensure Covid safe elections and Covid  appropriate behaviour through contactless and digital medium, and online outreach activities. In the run up to the Assembly elections in 2023, a triangle of safety – safety of the voter, safety of polling officials & safety of polling persons will be ensured.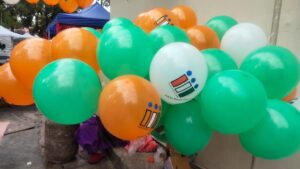 He also informed that this year far reaching electoral reforms were initiated by the ECI in RP Act and registrations will now take place four times in a year apart from January 1. Electors can also register on April 1, July 2 and October 1.
The linking of Aadhaar to EPIC is also expected to weed out duplicate entries & further purify the poll process, he said.
Female voters outnumber men 
The CEO pointed out that Meghalaya's total electorate presently stands at 20,81,570 where male voters account for 10,28,395 and female enrollment is slightly higher at 10,53,173.
With the new additions to the electoral roll, 65% are in age group of 18-19 years.