State
'False' bribery charges against GHADC official
Video of money exchange goes viral on social media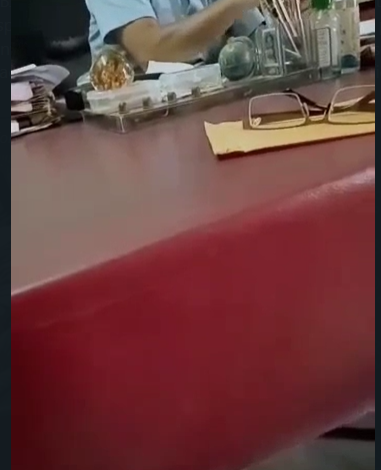 Tura, Jan 6: A video that showed a GHADC official taking money went viral on social media on Thursday but an official clarified later that it was not a case of bribery.
The exchange of money was between an enforcement officer of the Taxation department and his superintendent inside the office premises and the incident happened a month ago.
The enforcement official who took the video, Dibakar Koch, is the officer for Mahendraganj region and is seen in the video handing some money over to his senior D K Sangma.
"I jokingly took the video of me handing cash to my officer since he needed some money but there is no mention of any money demanded for TNT license in the video," Koch clarified.
However, the video clip was uploaded on social media with a false claim that it was money taken for clearance of TNT licenses of traders.
"Someone has spread this falsely. My phone was stolen last month and I have already filed an FIR on it," said Koch, whose voice could be heard on the video.
The BJP Tura unit has called for a probe into the allegations after the video appeared on social media.
Sangma is filing a criminal case against those behind the fake news tarnishing his image and the office of the district council.