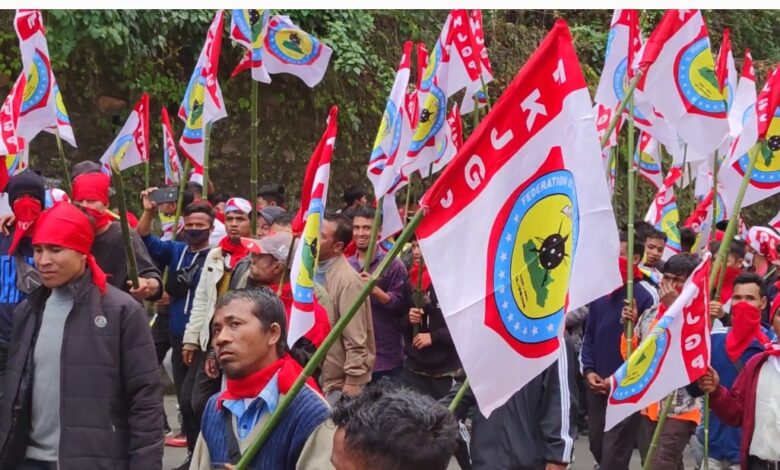 Shillong, Oct 28: The  FKJGP sponsored rally against unemployment turned violent in the city on Friday as sporadic cases of attack on people, including the press and vehicles were reported.
Miscreants among the rallyists were seen chasing people and assaulting them with the flags made of bamboo poles.
Attacks on non-tribals were more in Malki and Dhanketi areas and many traders downed the shutters of their shops.
Two reporters were also attacked while they were recording the rally.
Police personnel were outnumbered by the rallyists.
An official with the district administration said the violence was unexpected.
The FKJGP leaders said miscreants in the rally must have taken advantage.
The rally started at Malki around 11.20 am  and culminated at Fire Brigade ground, Laitumkhrah at 1.30 pm.
Leaders from.various pressure groups, HNYF,, RBYF, FKJGP, JSU and  KSU were present.