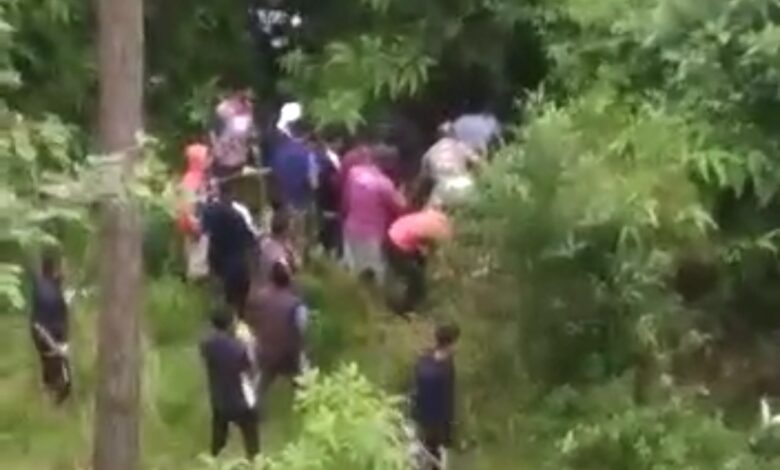 Shillong, Sept 11: Four out of six escapees, including  I Love You Talang  were lynched by a mob in a forest ( in picture) in Shangpung on Sunday , a prison official said.
"We have just received videos regarding the  lynching incident", the official added.
Police are trying to identify the other three prisoners.
In the short videos, people were seen carrying sticks and beating up the escapees who were in a forest.
A police man in uniform was standing nearby in one of the videos.
Besides Talang, five others, Ramesh Dkhar, Marsanki Tariang ( convict) Rikamenlang Lamare, Shidorki Dkhar and Lodestar Tang, escaped from Jowai jail on Saturday afternoon.