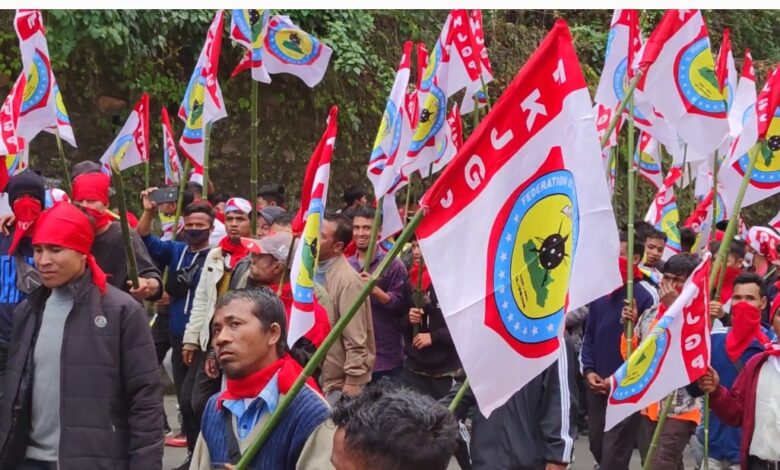 Shillong, Nov 3: Four persons were arrested in connection with the violent incidents during the FKJGP rally held on October 28.
The statement issued by the SP S Nongtnger on Thursday is reproduced below
"In connection with the physical assaults on innocent commuters and pedestrians by some of the processionists in the FKJGP Rally on 28th October 2022, the East Khasi Hills Police after identifying the culprits conducted several raids on the intervening night of 02.11.2022 and 03.11.202 in East Khasi Hills and Ri Bhoi district and arrested 4 (four) persons directly involved in the assaults while others have fled to evade arrest. They will be produced in Court in connection with Laitumkhrah PS Case No. 150 (10) 22 U/S 324/34/341/ 353/ 505/ 506 IPC and Shillong Sadar PS Case No. 246 (10) 22 U/S 120B/ 323 /34/ 341/ 353 /427/505/506 IPC R/w Sec. 3 Prevention of Damage to Public Property Act.
Efforts are on by the district police to arrest all those involved in the assaults".