State
Garo Hills youth body demands removal of teacher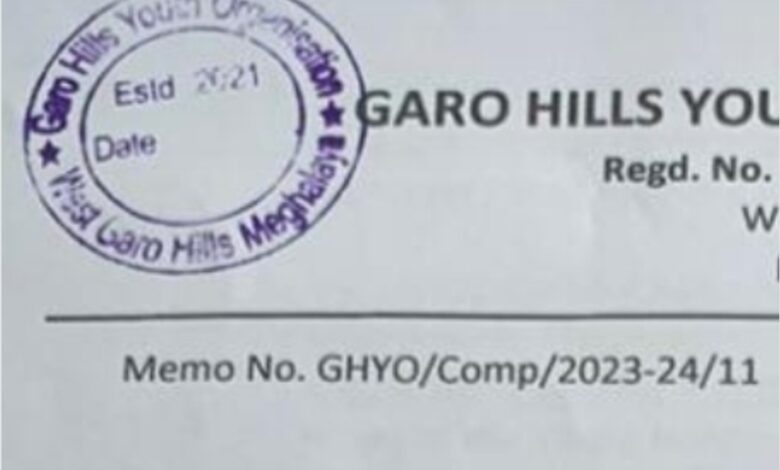 Shillong, Sept 11: Nazmul Hashan, Advocate and  President, Garo Hills Youth Organisation (GHYO) has sought departmental action and removal of one illegal appointee Karimul Islam from Bharal Gaon, Rajabala, West Garo Hills.
Karimul was illegally appointed at Gasbari Non-Government L.P. School under Dadenggre Sub-Division, Tura, West Garo Hills, according to Nazmul.
In a statement, Nazmul said illegal appointment is a gross violation of the government notification which says that MTET (Meghalaya Teachers Eligibility Test) is compulsory for the eligibility in any elementary school.
Following the complaints, the Director of School Education & Literacy (DSEL), Shillong ordered several inquiries and it was found that Karimul is not an MTET qualified candidate. Basing on the facts and circumstances, the DSEL issued an order on July 19 to the Sub-Divisional School Education Officer (SDSEO), Dadenggre, Rajan Kumar Hajong to re-advertise the vacant post at Gasbari Non-Government L.P. School for the recruitment of a teacher with the candidates having MTET qualification at the earliest and to treat the matter as "Top Most Urgent" thereby  Karimul Islam was removed and the post is vacant.
However, Nazmul alleged that Karimul s still attending the school and wanted to know who is allowing him to teach in the school, whether it is the head teacher Shohidur Rohman or any other authority concerned.
According to Nazmul, legal action would be taken as per the law if he continues to teach in the school and the head teacher or authorities or the school managing committee (SMC) or cluster resource person (CRC) concerned might be held liable for disobeying government's orders.