Feature
Get set for summer holiday & don't forget your beauty essentials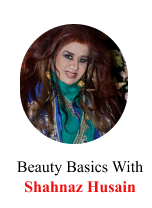 Heading off somewhere cool? Lucky you. It's now the time of the year when parents are consulting their children's school calendars for the summer holidays.
It is always exciting to head out on outstation trips with a lot of fun and capture some nice moments. Travelling might be good for the soul but sadly it isn't always as good for your skin or hair. In fact, neglecting your usual beauty routine and spending time in different climates can very quickly undo all the hard work and time you spend looking after yourself at home.
Many of us are looking for fabulous places to make most of our vacations in child-friendly destinations to enjoy pleasant climate and natural splendours in hills or at beaches to get respite from scorching heat.
Be it relaxing or adventurous trips to cool Himalayan states or popular sea beaches,  in the excitement of planning our vacations. We often ignore the essential care our skin and hair need during changing environments.
Tanning, rough skin and other skin and hair problems can cause great discomfort  when you are travelling during summers.
Want to look beautiful throughout this summer holiday, without making much effort? Just follow  these simple and easy herbal tips for radiant skin and shining hairs to make your holiday even sweeter.
Travelling light is an advantage, so you need items that are compact and portable. Get yourself a spacious shoulder bag and two small, plastic-lined cases, for your toilet and make-up. Your beauty aids should be within easy reach, so that you can freshen up your make-up and alight from your journey looking well groomed.
Have your waxing done just before you leave for your holiday. A short hairdo that you can just brush and arrange would be good, while for long hair, take along headband and hair clips, to keep your hair tidy. Remember to take a scarf along to protect your hair from over-exposure to the sun, as well as from wind and dust. You will need it if you are out motoring, boating or even walking by the seaside or hills.
If you are holidaying in a big city and expect to meet people, you will need a few good clothes and accessories, for dining out. Take a few in-between outfits that are neither too casual, nor too dressy.
You will also need make-up cosmetics for the night. The lighting at night demands more colour, so include darker shades of lipstick, blush-on, eye-shadow and mascara. A hair-piece can provide instant glamour. Don't forget to take your perfume, one or two good accessories and a neutral evening purse that goes with your dressy outfits. These will help to add the finishing touches.
If you are planning a sightseeing trip, or a vacation by the sea or mountains, the emphasis will be on comfort. Casual wrinkle-free clothes, light weight shoes and sunglasses will be needed. On a vacation, one probably needs to carry more skin care cosmetics and fewer make-up aids. An anti-tan broad spectrum sunscreen or sun block would be good. The effects of sun exposure are greater by the waterside, or near snow, because water and snow are reflective surfaces.
Apart from sunscreen, you need skin and hair care essentials, like cleanser, moisturiser, leave-on conditioner and hair serum. For your make-up, carry powder compact, eye-pencil, kaajal stick and lipsticks that are suitable for day wear. Perhaps, a lip gloss will do. By the beach, you need make-up products that are 'waterproof' or 'long lasting' and provide a matte finish.
You will also need pressed powder (compact) and powder blush-on. Remember to take a few tissues. If you have oily skin, or the weather is hot and humid, pre-moistened tissues are what you need. Carry them in your handbag when you go out, to clean and refresh your skin. Apart from these, take a deodorant and talcum powder.
Listen girls, it shouldn't hurt when you smile. A sudden dip in the temperature can make your lips dry and chapped. A hot and humid atmosphere will dehydrate your lips. A lip balm is a must in such cases. Carry one with Vitamin E extracts and an SPF to protect your lips from damage.
In fact, forgo a lipstick completely and simply opt for a tinted lip balm to colour up and nourish your pucker all in one swipe.
When exposed to too much sunlight, the UVA and UVB rays can strip moisture from the hair and damage the hair's protein and cuticle, resulting in dry/brittle ends, frizziness, split ends, discolouration or even thinning.
Wearing a hat may seem like a sensible solution, but it's not the only thing you can do to protect your hair from sun damage.
The constant exposure to sun, humidity and salty water can leave your hair really damaged and frizzy. But you can easily prevent this. A hair serum provides incredible protection against humidity and frizz, leaving your hair soft, healthy and manageable.
Always carry extra hair clips, hair bands or rubbers etc in a small pouch so that you can style or tie them up when going sight-seeing.
No holiday is safe without adequate sun protection. Sunscreen is  always my priority when I travel to the beach. The higher the SPF the better sun protection it gives. If you are planning to stay in the sun for long that SPF 50 sunscreen is an option to carry along. A sunscreen spray is a smart choice because it is super-easy to apply to those hard to reach areas and does not require rubbing in.
A holiday can be most refreshing and renewing. There is nothing more enjoyable than getting away from the daily mundane living and unwinding. If you have taken care of your travel essentials, all you have to do is relax and enjoy your holiday!