Headlines
Govt may disallow coal debate in Assembly citing sub judice
Shrunken Opp ready to corner MDA on pending issues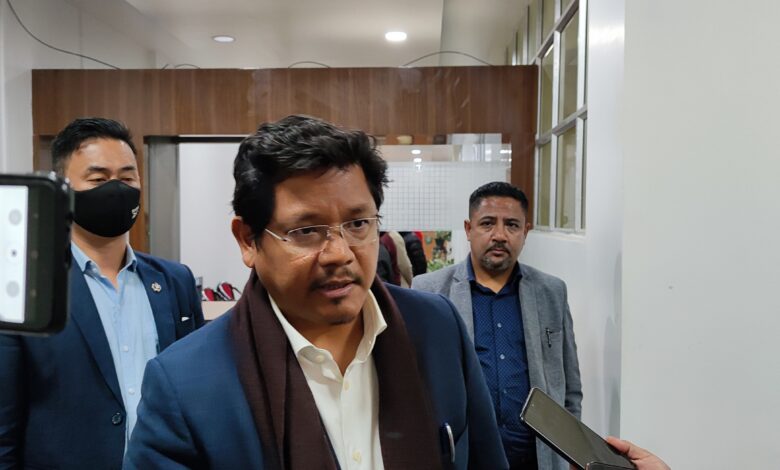 Shillong, March 3: The MDA government may not allow discussion on illegal mining and transportation of coal during the Assembly's budget session, which will commence on Friday, by citing that it is sub judice before the court.
To a question about opposition's move to target the government on illegal coal issue, Chief Minister Conrad Sangma said, "…I don't know as it would be incorrect for me to say anything on that as it is sub judice as of now."
He did not want to comment on the observation made by the Meghalaya High Court that the government has failed to take action on the several recommendations made and directed by the National Green Tribunal (NGT).
Answering a question, the chief minister said the government is ready to discuss whatever issues raised by the Opposition except those that are subjudice before the court. "If there is any subjudice matter then we obviously can't take it up," he added.
He said the MDA government is prepared to counter the Opposition in the Assembly, and is ready to reply to the queries.
Sangma said the five MLAs will not only strengthen the MDA in the Assembly but also  outside.
"I have always believed that when we are working together in a positive way in keeping the agenda of the people in mind, it is good. As I said they have come in a positive spirit to work together with the government and I am sure it will strengthen us not just in the House but even outside the House," he said.
Opp ready take on govt 
After the meeting of the Opposition AITC, it's leader Mukul Sangma said the five Congress MLAs would have added to the strength of the opposition.
It is unprecedented and unhealthy as the government of the day has been trying to reduce the number of the opposition, he said.
"We will raise the proposed amendment to the sixth schedule, Assam Meghalaya border issue, and lack of opportunities for the youths as no new jobs were created by the MDA for the last four years", he said.
Local entrepreneurs are neglected as the government is favouring a few contractors and businessmen thereby discouraging them to grow, he said.
Problems being faced by the farmers will also be raised, Mukul added.