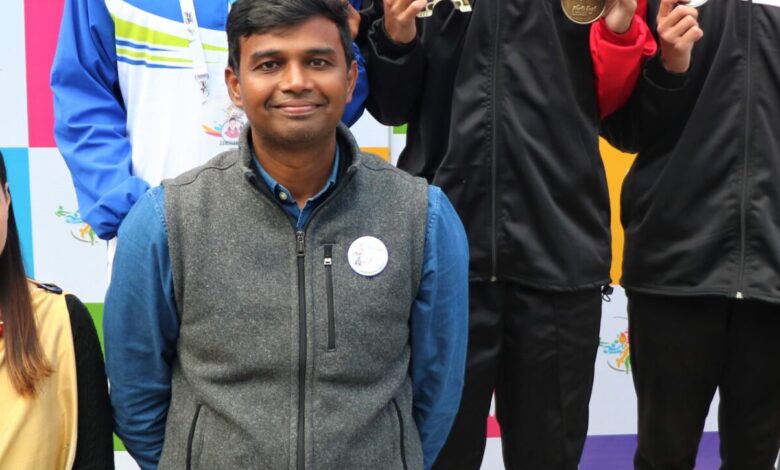 Shillong, Dec 5: The commissioner and secretary, planning department, D Vijay Kumar has clarified that all procedures were followed regarding the projects under Meghalayan Age Ltd.
He was reacting to the allegation of AITC national spokesperson Saket Gokhale on Monday that there were irregularities in the implementation of Meghalaya Ecotourism Infrastructure Development Project and others
"It has been brought to the notice of the Government of Meghalaya that false, malicious and disrespectful claims have been made against the Government of Meghalaya,the Meghalayan Age Limited, the Hon'ble Chief Minister of Meghalaya and officers of the State Government by Shri. Saket Gokhale in a press statement dated 4th December 2022", Kumar said.
According to the official, the state government rejects all the claims which "are fabricated and devoid of facts'.
Further, the issuer of the press statement never approached the state government or any of its agencies to seek any information nor used any of the publicly available information including those available at https://meghalayatenders.gov.in, he said, adding that the issuer of the statement has made 'such motivated and inaccurate claims in the past and it appears that the sole intention behind the recent press statement is to mislead the public'.
"The State Government views this very seriously and is considering suing the issuer of this press statement for defamation", Kumar said.
Kumar, who is also the CMD of The Meghalayan Age Limited (MAL), said it  is a state government company under the aegis of the Planning Department, which has been incorporated under Section 2 (45) of the Companies Act, 2013. The project cost for the Meghalaya Ecotourism Infrastructure Development Project ( MEIDP) is about Rs. 731 crore and is one of the many externally aided projects (EAPs) being implemented in the state.
"It must be noted that under any EAP being implemented in the northeastern states, the Government of India passes 90% of the funding as grants to the state government. Thus, only 10% of the total amount has to be paid by the state government", he said.
The official added that further, the entire tendering process for MEIDP is being done as per the norms of the state government and is being overseen and approved by the funding agency, the New Development Bank (NDB). All the details are made available to the public at https://meghalayatenders.gov.in.
"Given the above, it appears that all the claims being made by the issuer of the press statement seem to be highly motivated and accordingly apoint-by-point detailed response is being issued", the official added.