State
Govt scrapped Umngot project: Prestone
Joint Action Committee says project still on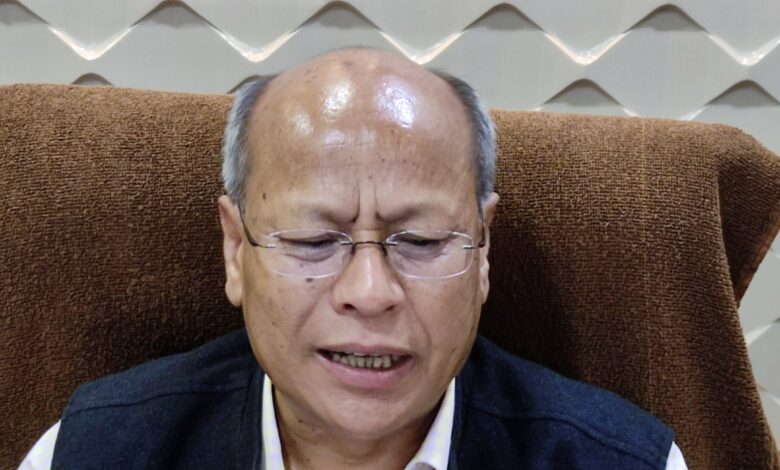 Shillong Aug 5: After the Joint Action Committee against Umngot Hydro Electric Project revealed that the government only scrapped the agreement with the company and not the project, Deputy Chief Minister in-charge Power Prestone Tynsong on Friday clarified that the state scrapped the 210 megawatt  project following stiff opposition from the people of Khasi and Jaintia Hills region.
"The project is scrapped…keeping it in abeyance does not arise because it is already scrapped. When we scrap means there is no more Expression of Interest (EoI) on this particular project which means we stopped, it. Let me make it very clear that they (JAC) came and met me. They said why not use the word scrap and close it and I said scrap and we close it. If you see the government floated fresh EoI then the intention of the government is to again invite other parties to come and sign MoU but I told them we don't have any intention for implementation of the Umngot project," Tynsong said.
To a query, Tynsong said one cannot say that this project will be closed forever.
"This is because you don't know that time will come may be those people themselves after 50 years from now they may say we need it so you cannot say like that. So we scrap it, we stop it but you don't know, maybe those people who are against it, may be their next generation or their grandchildren they may say let us go to the government let us demand let us revive that Umngot project you don't know that," he said.
Earlier in the day, the vice chairman of the JAC Pynskhem Mukhim told reporters that on June 24, the joint secretary to the government of Meghalaya in-charge of power department DD Shira had written a letter to the JAC but the letter did not mention complete termination of the project.
"The letter from the joint secretary stated that the government of Meghalaya had scrapped the implementation of Umngot hydroelectric project with the private party on January 15 but it did not mention totally scrapping the project,"Mukhim said.
According to Mukhim the JAC wanted the state government to issue a fresh order which will clearly state that the project is totally scrapped.