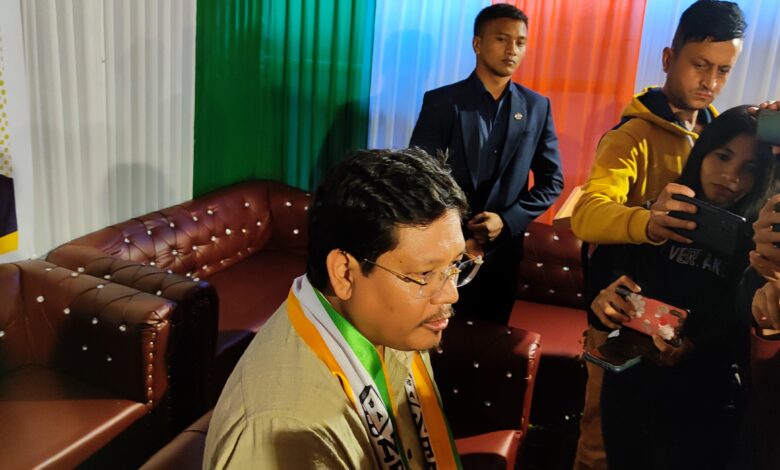 Shillong,Sept 15: The state government has stopped the move to operate casinos in the state.
Chief Minister Conrad Sangma informed this during a party meeting in the city on Thursday.
The announcement comes following pressure from the church leaders, pressure groups and others.
Later, he told reporters that only provisional permission was granted to three parties and these will lapse soon.
CrPC & CPC
To a question on extension of CrPC and CPC to councils, the chief minister said the MDCs will have further discussions on the matter.
According to the chief minister, the extension will no way dilute the powers of the councils.
He also said the government has no intention to go against the will of the people as far as many issues are concerned.
Party office 
The chief minister said the NPP office has all the required documents to carry out the construction of the building.
RTI activist Disparsing Rani had on Wednesday said that the NPP is yet to receive permission from the Deputy Commissioner for tree felling and construction of the building.
Report on Pinemount
The state is waiting for a report from the education department regarding the anomalies in Pinemount school.
The chief minister said that the department is handling the matter.
Recently, the teachers and students of the Pinemount school had staged protest for the basic needs in the school and for the removal of the principal.