North East
GSDP to reach Rs 42,301 cr in 2022-23 in Manipur: Biren
GSDP for 2021-22 is estimated at Rs 37,760 crore at current prices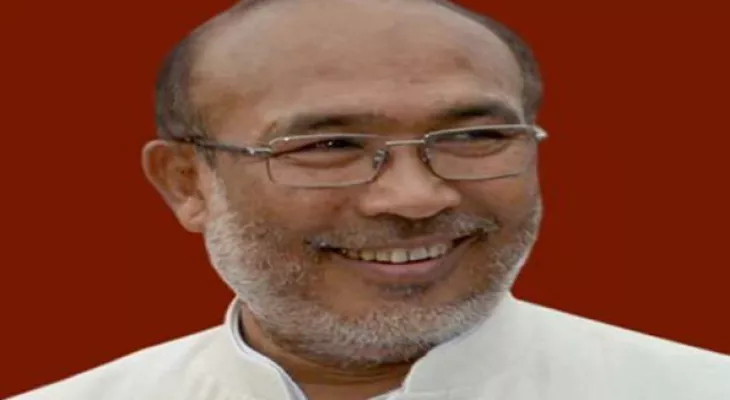 Imphal, Mar 24 (UNI): Chief Minister N Biren Singh assured the people of the state that the trust they have shown in the government will not be wasted while presenting the budget for the year 2022-23 in the Assembly on Thursday.
Singh presented a vote on account for the Budget Estimates 2022-23 to enable the government to discharge its responsibilities and meet all essential expenditures during the first four months of the financial year 2022-23.
The Gross State Domestic Product (GSDP) for 2021-22 is estimated at Rs 37,760 crore at current prices. In the next financial year 2022-23, the government is estimating GSDP at the current prices to reach the level of Rs 42,301 crore, he said.
The government plans to start the first session of the Budget Speech 2022 Churachandpur Medical College within this calendar year. The government will establish a 'Manipur Skill Development Institute' and later a 'Manipur Skill Development University, he added.
The chief minister further said the railway line is targeted to reach Imphal by 2023. Imphal Ring Road, Imphal Elevated Highway, Imphal – Tamenglong – Halflong road, 4-laning of Imphal – Mao National Highway etc. are some of the main projects the government will take up, he added.
Helicopter services will also be starting shortly from additional sites in the state. The government is targeting to achieve 100% coverage of tap water by the end of 2022, he added. He announced enhancing the health insurance under CMHT to Rs 5 lakhs per family per year from the present support of Rs 2 lakhs, enhancement of the monthly pension to senior citizens from Rs 200 to Rs 1,000.
In the Budget Estimate for 2021-22, the total expenditure estimated was Rs 28,824 crore. The total expenditure during Revised Estimate (RE) 2021-22 has been Rs 32,548 crore, he said.
Revenue receipts and capital receipts were estimated at Rs 21,520 crore and Rs 4,503 crore, respectively, in budget estimates 2021-22. This was revised to Rs 21,197 crore and Rs 8,928 crore in RE 2021-22, respectively.
The capital outlay has been increased significantly from the budget estimates of Rs 5526 crores to Rs 7797 crores in the revised estimates. The current year is expected to have a budgetary deficit of Rs 2422 crores in RE 2021-22 as against the deficit of Rs 2,800 crore in (Budget Estimate) BE 2021-22.
The fiscal deficit for 2021-22 (RE) is projected at Rs 3761 crore, which is 9.96% of GSDP. The total receipts are estimated at Rs 32,801 crore for 2022-23. For 2022-23, he proposed a total expenditure of Rs 34,284 crore out of the consolidated fund of the state. Fiscal deficit is estimated at Rs 2,701 crore.