Headlines
'HAIL SHILLONG' FOR A DAY
Met confirms hailstorm, not snowfall as city wears white mantle; temperature dips to 6 degree Celsius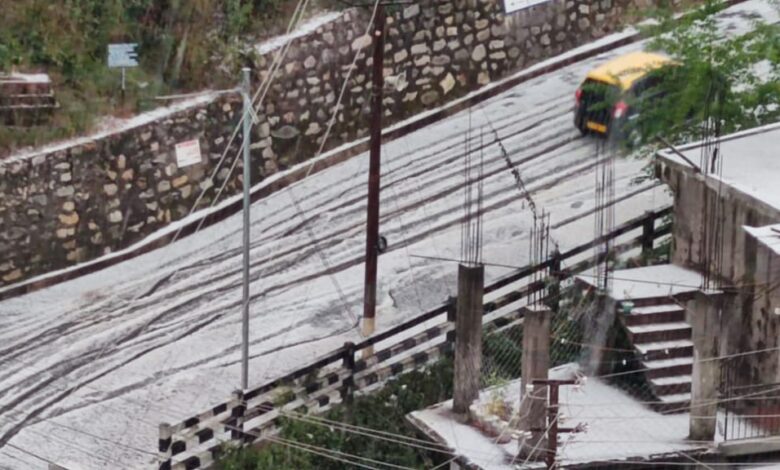 Shillong, Dec 22: The city on Wednesday wore a white mantle after the rain accompanied by hailstorm lashed the capital and other areas in the afternoon.             
The sudden large-scale pelting of hailstones in the recent history was the discussion of the day in many quarters and comparison was made to snowfall or frost.
However, Rakesh Kumar, the scientist at Indian meteorological centre, Upper Shillong said on phone from Guwahati that though he could not witness the unique change of weather in the city, he analysed the data besides the videos and found that there was neither any snowfall nor frost as the phenomenon was due to hailstones.
When the first winter rain started at 11 am, citizens never thought that this would lead to a prolonged hailstorm in the afternoon as by 1 pm, the hailstones hit rooftops, vehicles and roads.
Many were quick to post photos and videos on social media. Some creative enthusiasts made human figures out of stored hailstones heralding the festive season.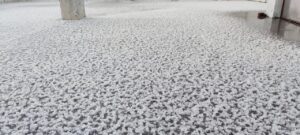 As this was a new experience in the recent times, pedestrians and drivers had to negotiate the slushy city roads filled with hailstones.
This led to traffic snarl adding to the trouble of police personnel, who were otherwise controlling the traffic  on the streets for Christmas.
The minimum temperature was reduced to 6 degree Celsius and the freezing level spread to 3.1 km, according to weather report.
Earlier in the day, the maximum temperature was 14.6 Degree Celsius.
The rainfall in Shillong till 5.30 pm was 29.2 mm.
The forecast for Thursday is that light to moderate rainfall is likely to occur.
Earlier on Tuesday, the Upper Shillong meteorological centre had predicted that due to the cyclonic circulation over South Bangladesh extending upto 3.1 km above mean sea level, 'the freezing level was near 3.1 km'.
The warning for Wednesday was about thunderstorm and hail at isolated places which, however, was not widely circulated leading to the surprise.