Headlines
HC asks chief secretary to monitor & take action against illegal coal mining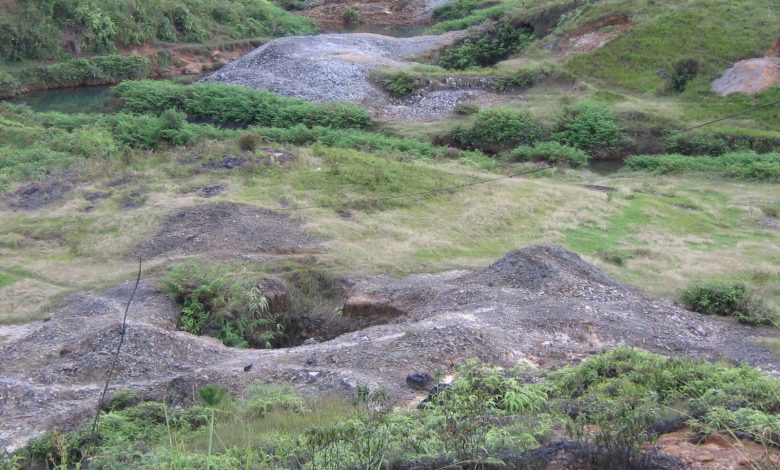 Shillong, Dec 10: The High Court of Meghalaya, while expressing  concern over illegal coal mining, has directed the Chief Secretary to monitor the situation.   
In response to the PIL of Registrar General, High Court Vs State of Meghalaya, the division bench comprising Chief Justice Sanjib Banerjee and judge W Diengdoh also asked the district collectors to take action against anybody found involved in illegal mining of coal in the state.
The direction was after the Amicus Curiae informed that there is rampant illegal mining all over the state but little action had been taken by the state. 
 The bench was also of the view that there has to be a political will to curb and altogether stop illegal mining.
 "In this cash-strapped state, mining licenses may be a source of revenue and the state should file a report through the Chief Secretary as to the measures which have been adopted to stop illegal mining," the order said. 
The bench also directed all district collectors to verify persons undertaking mining activities in the districts and the adherence to the conditions of the licenses, if any, which may be granted.
 "The slightest suspicion that any person is functioning without a license or in excess of the areas or conditions specified in the license should prompt the District Collector to take immediate appropriate steps, including initiating criminal action against the persons concerned," the order said.
The bench wanted the chief secretary to monitor the entire matter and submit a report indicating the action taken on the matter.
 "It will be open to the Chief Secretary to obtain any information of illegal mining activities from learned Amicus appointed in this matter since he has undertaken some visits to locations where it is perceived that illegal mining activities are conducted," the order said.
 The matter will be heard on February 15 next.