State
HSPDP plans Hoping Stone memorial bust at Mawphanlur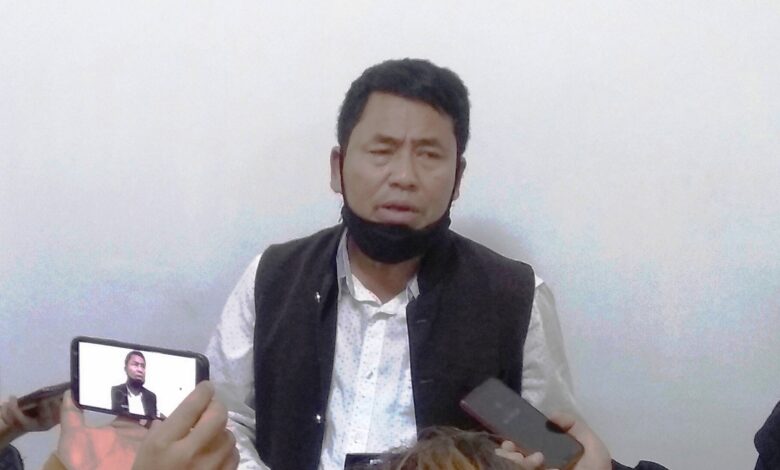 Shillong, Sep 6: The Hill State People's Democratic Party (HSPDP) will put up a memorial bust of its founding leader Hoping Stone Lyngdoh in West Khasi Hills district on September 26.
Announcing this on Tuesday, HSPDP president KP Pangniang said, "We have decided to erect a memorial bust of (L) Hoping Stone Lyngdoh at Mawphanlur village, one of the beautiful tourist spots of West Khasi Hills District on September 26, which also mark his 7th death anniversary."
"The decision to erect the bust was to remember him and respect his contributions as part of the 50th Meghalaya statehood celebrations. We would like to salute Lyngdoh and let people know that he was one of the tallest leaders who spearheaded the demand for a full-fledged state," he said.
Pangniang said Lyngdoh was one of the chief organizers of the hill state movement of Khasi Jaintia region and (L) Captain Williamson Sangma was organizer of the Garo Hill region.
"When India had declared the autonomous state of Meghalaya in 1968, this tall leader of the HSPDP did not accept the sub-state and autonomous state of Meghalaya. Due to his protest, he has been ousted from the party. In 1968, he organized all volunteers of the hill state movement and formed the political party – Hill State People's Democratic Party and on November 10, 1968. From that day, the HSPDP has taken a leading role to demand for the full-fledged state of Meghalaya," he said.
He said more than 300 volunteers were jailed during the protest and many of them are still alive till today. "We also salute their contribution towards Meghalaya statehood," he added.