Headlines
Inquiry into gallery collapse sought
FKJGP also demands compensation to injured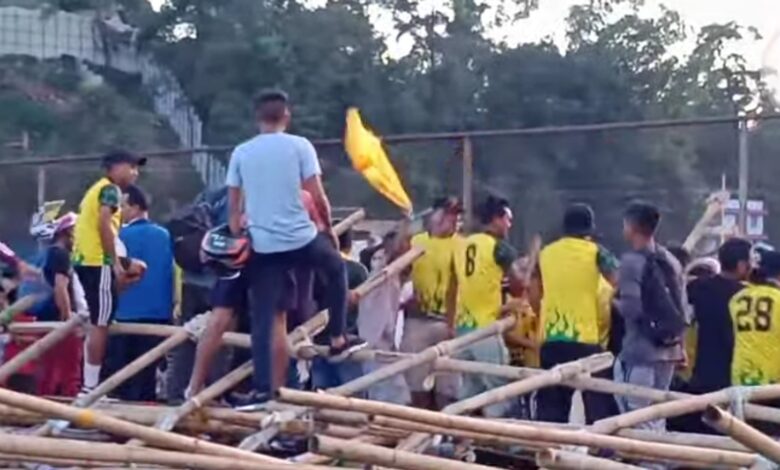 Shillong, July 14: Federation of Khasi Jaintia and Garo People (FKJGP) has sought an inquiry into the collapse of the bamboo gallery in the city which resulted in injury to many football lovers, on Thursday.
The bamboo-made gallery was packed with spectators, during the Shillong Premier League match between Mawlai SC and Ryntih FC at Third Ground, Polo.
FKJGP vice president Kitboklang Nongphlang said," We ask the government to institute an inquiry and take action against those responsible for too many failed projects in the state".
Nongphlang said the federation also got information that at least 3 persons were injured due to the incident. "Therefore, we demand the government to pay compensation to them," he said.
He said the incident only reflects that there is complete lack of seriousness on the part of the government as he cited that the recently held Meghalaya Games was also a big disappointment.
Remembering the incidents of Assembly dome collapse and other important infrastructures in the state, Nongphlang said this has forced the federation to suspect that there is huge corruption in almost all the departments of the government.
The match result 
Mawlai SC defeated closest competitor Ryntih SC 5-0 in the 19th match of the League.
Pynbha Suting (45'), Donlad Diengdoh (48'), Manbha Iawphniaw (53', 81') and Samuel Lyngdoh Kynshi (86') were the scorers.