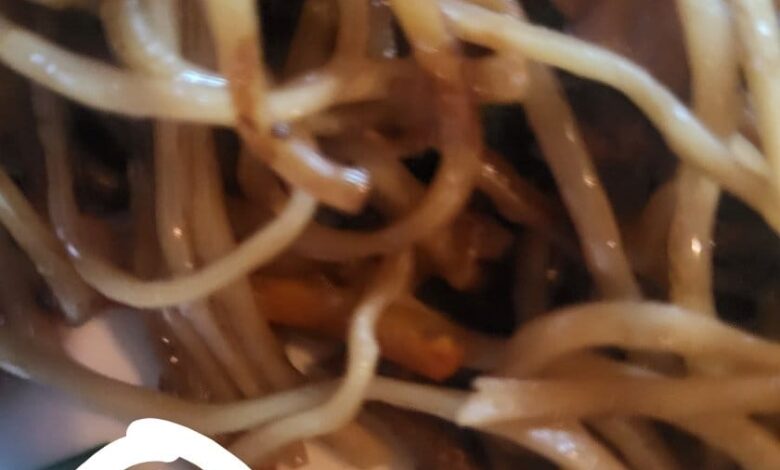 Shillong, Nov 2 :A prominent restaurant in the city has come under scanner after an insect was found in noodles served to the customers.
Advocate Fenela L Nonglait in her complaint mailed to DBS Mukhim, District Food Safety officer and Deputy Commissioner Isawanda Laloo, narrated the incident.
The letter is reproduced below.
"Madam, today around 2 30 pm (November 1) the undersigned along with my daughter and her two cousins accompanied by their parents went for lunch at city hut Dhaba, a restaurant situated at Earle Holiday Home, Oakland Road, Police Bazar, Shillong, Meghalaya 793001… However to my utter surprise and shock after ordering chicken noodles with instructions that children were going to take it.. was served with contaminated food where an insect like cockroach was found in one of the children's plate. The callous act of negligence even from the management was seen to be detrimental in future… Food and safety provisions were openly flouted irresponsibly putting my children's health was a major concern".
When contacted, Fenela said after the insect was detected, those who were present said  sorry and assured to serve fresh food again. "It was so callous response and did not want to take food again and this is concerning the health of the children ", she said.
Deputy Commissioner said assistant commissioner of food safety has been informed and is investigating.
Health officer Mukhim said she is still assessing the matter.