Headlines
J P Nadda may visit Shillong, BJP holds mandal meeting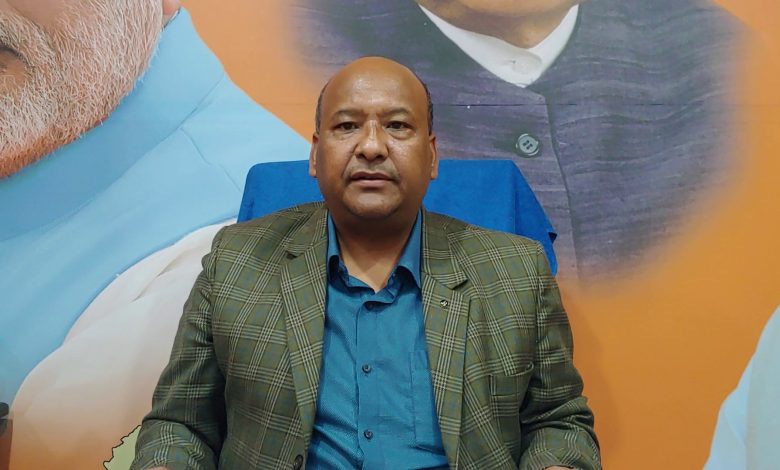 Shillong, Oct 11: BJP National President J P Nadda is likely to visit Shillong.
The state BJP president Ernest Mawrie indicated that if Nadda visits Shillong,he will address booth meetings of various mandals in the city.
The end of October has been set as a target time for formation of booth level committees all across the state.
The BJP is gearing up for the Assembly polls and held meetings of 55 mandal committees.
Mawrie said in a statement that the aim of the party is to form booth level committees to explore the possibilities of winning candidates in the upcoming election.
The meetings witnesseed large turn out in Mawkynrew, Pynursla, Rambrai, Ampati, Salmanpara, Songsak, Chokpot, Jirang, Nongpoh and other mandals which were always considered as negligible or no presence for BJP in the past.
Nongthymmai and Shillong East also witnessed the presence of hundreds of karyakartas.
"Wherever the party felt presence of more karyakartas and completion of booth level committees within the month of October a reverse model shall be applied in these constituencies by strengthening the organisation at the mandal and booth levels and it will field strong candidates to boost its chances of winning," he said.
He also added that the party will also strengthen its base in Garo Hills with new members joining the party constantly.
A door to door campaign will be conducted raising awareness and importance of voting the BJP into power.
BJP leaders, during the mandal meet, said that the elections will be focused around several core issues related to teachers' plight, vacancies in government jobs, discrepancies in central schemes and help given to the state government.
"Our karyakartas shall tirelessly spread the message that with a central BJP rule, the state can only develop best if the BJP is voted to power in Meghalaya too," Mawrie said.
He added that this will help in the rapid development of the state. Central schemes and funds can be sought and utilised effectively for the state's benefits", he said.
Besides this, he said a mass awareness will be raised against central welfare schemes whose names have been changed by the state government for its own political mileage.
KHNAM member joins BJP 
President of the KHNAM East Jaintia District Bhayes Chyrmang  joined the BJP, on Tuesday.
Mawrie welcomed him to the party.
Chyrmang said that he has been inspired by the policies of the BJP government at the centre under the leadership of Prime Minister Narendra Modi.
He believed that the BJP is the only political party which can truly uplift the standard of living of the people of Meghalaya. He urged the people of the state to judge the party only on the basis of the work that it is doing, and not on the basis of unfounded rumours that other political parties are constantly spreading against the BJP.