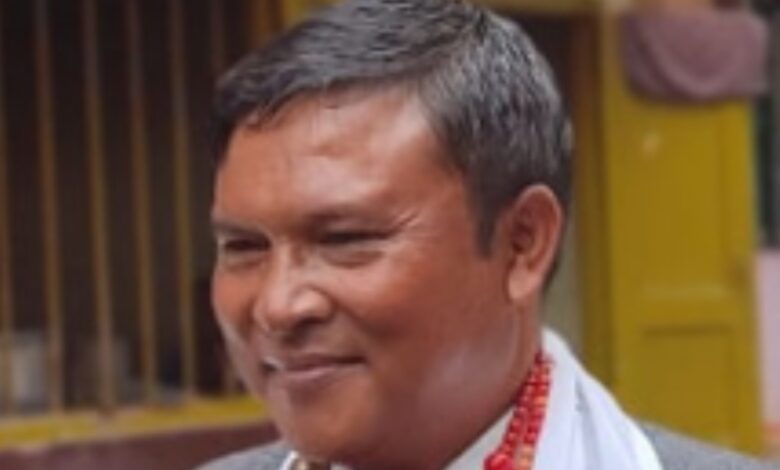 Shillong, Oct 12: The KHNAM candidate, Esron Marwein( in picture) will have to contest as independent from Mawryngkneng.
On Tuesday, both the factions of KHNAM appeared before the returning officer and a decison was made that Marwein will contest as independent.
Instead of dao, the KHNAM was allotted winnower symbol.
Earlier in the day, Delhi High Court granted  liberty to the  candidate to appear before the returning officer to make his submissions on the objections raised during scrutiny.
The court also wanted the returning officer to take a decision.