International
'Large number of Chinese troops on border abnormality in ties'
Jaishankar meets Chinese counterpart; Beijing to host BRICS summit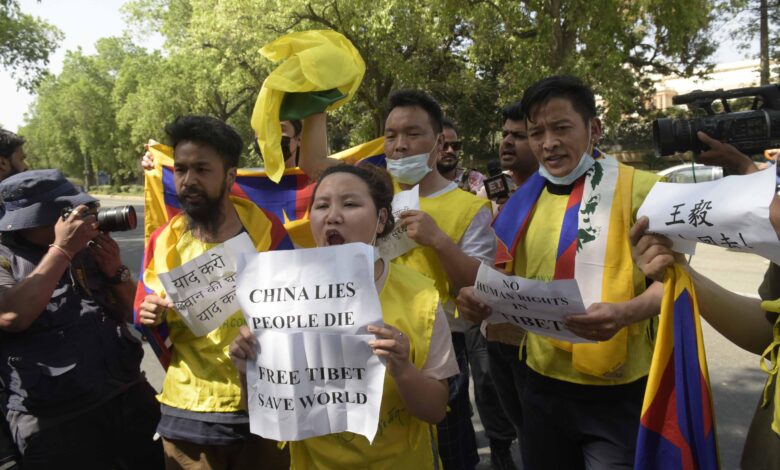 New Delhi, Mar 25 (UNI): India and China on Friday discussed how to take forward their ties, with External Affairs Minister S Jaishankar conveying to his Chinese counterpart Wang Yi that the large deployments of Chinese troops on the border areas in contravention of bilateral agreements is an "abnormality" in ties.
In remarks to the media after the three-hour delegation level talks with the visiting Chinese foreign minister, the EAM said that Wang Yi had also discussed Beijing's hosting of the BRICS summit later this year to which he wants the leaders of the five countries to attend, including PM Modi.
Jaishankar said he was "very honest" in his discussions with the Chinese FM "especially in conveying our national sentiments" on the border issue.
"The frictions and tension that arise from China's deployments since April 2020 cannot be reconciled with the normal relationship between two neighbours. FM Wang Yi spoke about China's desire for a return to normalcy referring to the large significance of our ties. I was equally forthcoming that India wants a stable, predictable relationship, but restoration of normalcy will obviously require a restoration of peace and tranquility. And if we are both committed to improving our ties then this commitment must find full expression in the ongoing disengagement talks," he said.
The minister added that they still have some ongoing friction areas on the border. "We've also made a lot of progress in resolving some other friction areas and Pangong Tso is notable in that regard."
The EAM said their talks focused on taking relations forward. "So, essentially, our discussion today was how to take this forward. The senior military commanders have been meeting. There have been 15 rounds so far," he added.