State
Left out villages to be electrified under different scheme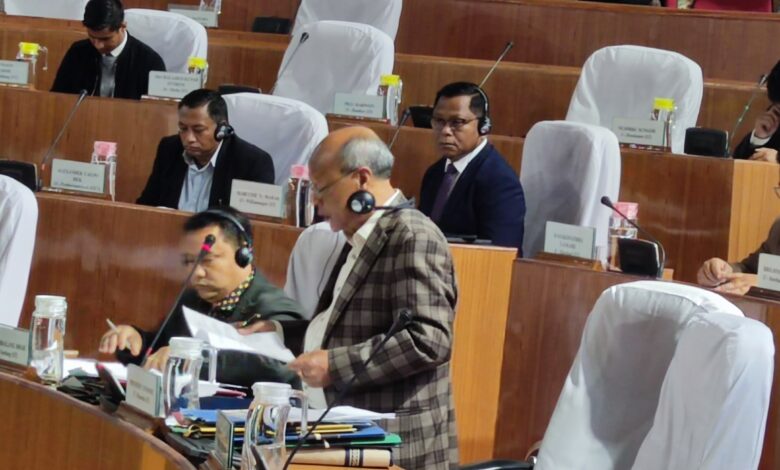 Shillong, March 11:The leftout villages which are yet to be covered under the Saubhagya scheme will be taken up under the Reform Distribution System Scheme (RDSS).
Deputy Chief Minister in-charge power Prestone Tynsong informed this in Assembly.
Tynsong said initially in 2017, the state was asked by the Power Ministry to submit the detailed project report (DPR) for implementation of the Saubhagya scheme with the aim to reach out to the last mile villages in the state.
The government then submitted the DPR which comes to Rs 1,914 crore through the Rural Electrification Corporation (REC).
"However, the REC has cut down the original DPR to Rs 1,189.58 crore. Unfortunately, this was further reduced to Rs 657.05 crore under the Saubhagya Scheme. Therefore, ultimately we have completed implementing Rs 600.07 crore," he said.
Tynsong said due to massive reduction of the actual DPR, many villages were left out.
"I assure that those leftout villages, which are yet to be covered under the Saubhagya scheme or any other schemes, will be done in the second phase as the Government of India has already launched the RDSS to ensure each and every village is fully electrified," he said.
Earlier, the deputy chief minister informed that 100 % electrification in Bolgangre village under Rerapara block is yet to be completed.
He said Bolgangre (as per Census Code 273819) has 75 households out of which 33 are already electrified earlier. The remaining 42 households could not be electrified due to want of additional infrastructure since the village was not in the list of villages in the Saubhagya scheme.
When Rangsakona legislator Zenith Sangma sought to know as to when the remaining villages will be taken up under RDSS, Tynsong said the DPR has been submitted through the REC.
"The REC till now is examining the DPR once it is done it will go to the Ministry of Power for approval," he said.
The deputy chief minister also assured that he will examine the request for setting up a sub-station at Chokpot.