Headlines
Meghalaya prays for Covid patients,victims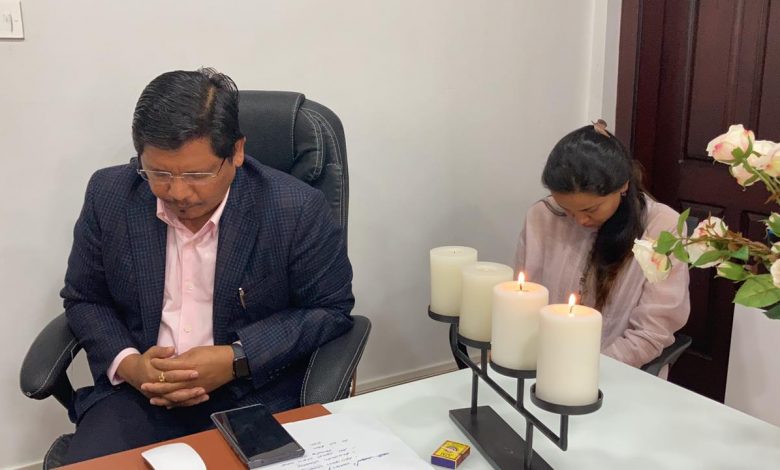 Shillong, May 30: Meghalaya on Sunday prayed for Covid patients and victims following an appeal from the government.
Religious leaders and individuals took part in prayers in their respective places.
Earlier, the government had allowed ringing of bells in different worship places for five minutes at 11.55 am before the virtual prayer meeting held at 12 noon.
Chief Minister Conrad Sangma thanked the people for such an initiative.
"Thank our faith leaders who partook in the Special Programme for Prayer. It was a precious time of prayer & worship & we were all immensely blessed by it. May God's grace stay with us, may His divine protection stay with our frontline workers & may He bring healing to our land",  Sangma tweeted.
Earlier, the health minister, AL Hek had announced  holding of special prayer on Sunday with all faiths and individuals in their respective places for the speedy recovery of Covid patients  and for the safety of the citizens of the state. The prayers were also for the eternal rest of those who have passed away due to Covid.
Deputy Chief Minister Prestone Tynsong had said the initiative was because the "Almighty God is the only one who can really save our precious souls."