Headlines
MEPA clears stand after HNLC threat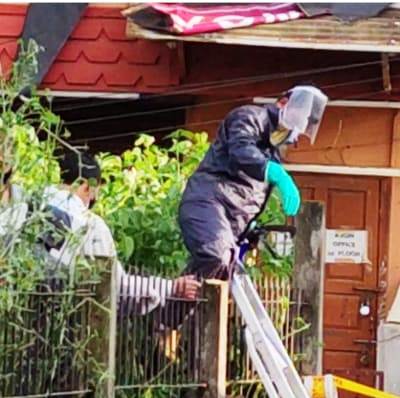 Shillong, Aug 11: The Meghalaya Editors' and Publishers' Association (MEPA), the umbrella body of all media houses in Meghalaya, in its emergency meeting held on Wednesday, has expressed its shock over the statement issued by the Hynniewtrep National Liberation Council (HNLC) on August 10 threatening the media personnel for their inability to publish the bandh call given by the outfit from time to time.
In a statement issued on Wednesday, MEPA said the grave concern is the threat by the HNLC to treat the media personnel as its enemy for not carrying its statements on bandh call. It is unimaginable that such a threat would come from the HNLC against the media, it said.
The MEPA has urged the HNLC to consider the fact that media personnel can no longer publish any news item regarding bandh call given by any outfit or organisation as per the order of the Meghalaya High Court on May 27, 2015.
As per this order, the High Court has made it clear that it may proceed under the contempt of courts act against any media house that publishes news or press release regarding bandh call. The high court has also directed the state government to register criminal cases under appropriate provisions of the law against any media house that violates this order.
MEPA had appealed against the order of the High Court through a Special Leave Petition in the Supreme Court but our efforts to challenge this order failed as the court has dismissed the same, it said.
"MEPA would like to make it clear that media personnel in Meghalaya till date remain neutral and independent and works on the principles of a professional free press without pressure from any side. The press stands to serve the people and is the voice of the people in a democracy", said the joint statement issued by Monarch Shabong, president, MEPA and John W Thabah its general secretary.
MEPA has urged the HNLC to understand and consider the facts as stated especially since all media houses and media personnel are bound to abide by the law as per the order of the judiciary.