State
Mihsalan Suchiang no more
Shillong, Sept 7: Former Minister and UDP leader Mihsalan Suchiang passed away on Tuesday at his residence at Mukhap, West Jaintia Hills.
Born on June 24, 1942, Suchiang was a post graduate in English from Gauhati University in 1968.
He had served as JHADC MDC for four consecutive terms representing  Raliang (Mowkaiaw) from 1974.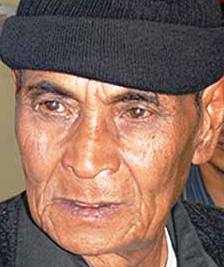 He was elected MLA for three consecutive terms from 1998.
He had served as minister of law, agriculture and horticulture.
His son, Nujorki Sungoh, currently represents his constituency.