Feature
Natural remedies for skin redness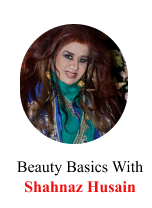 Red in the face? You're not alone. Flushed cheeks and pink patches are an extremely common skin complaint, more so in this season, and increasingly in the era of mask-wearing.
A glowing flush on the face is usually credited as the work of a dedicated hand with blush. However, a distinctive reddish tinge on the central area of the face — nose, cheeks, forehead, and chin is generally caused as a result of blood rushing to the capillaries under the skin due to inflammation, irritation, allergy to skincare ingredients, heat, sun exposure, alcohol, spicy food, acne, dryness or over-exfoliation etc.
But there are other forms of redness. Some are more physiologic, for example, the redness that comes after exercise, or otherwise disrupt the delicate skin moisture barrier and pH balance.
Fortunately, there are several efficient natural remedies you can use at home to reduce facial redness. On your road to recovery, these remedies work well in addition to your skincare regimen. Try these natural ways to reduce facial redness.
Coconut oil
Coconut oil is an extremely well-liked natural skincare product. It possesses anti-inflammatory, antioxidant, and hydrating qualities — the perfect properties for your skin. Take about a teaspoon of coconut oil and rub it between your palms to warm it up and get it to an easier consistency for your skin to absorb. Then apply it to your face, paying special attention to the areas of your skin. Coconut oil is safe to use in the area around your eyes. Use cold-pressed, virgin coconut oil to ensure there are fewer chemicals and additives in your product. This is the kind of coconut oil that most clinical trials use when they study its properties.
Green tea
Green tea has anti-inflammatory properties and reduces skin irritation, skin redness and swelling. If you want to apply green tea topically, you can use a store-bought product or make your own. To make your own, all you need is some leaves of green tea and water. Just steep the tea in hot water for a few minutes, then strain it and allow it to cool. You can then apply the tea on your skin with a cotton ball.
Prepare a cup of green tea for yourself. Put it in the refrigerator to finish cooling for about 45 minutes. After that, rub the affected regions with a piece of cloth that has been soaked in the tea. Use this home treatment frequently for better effects.
Aloe vera
Aloe vera is often considered one of the best cures for skin problems due to its healing properties. Skincare products made with this succulent plant can soothe the skin, stimulate its repair, and even reduce the pain. It is a commonly found ingredient in skin and hair care products. These aloe vera products are great options to get rid of redness on the face, using them alongside your skin rejuvenation treatments. You may apply the gel liberally during flare-ups for relief from redness and burning.
Aloe vera gel takes a few minutes to dry. Let your skin absorb it completely. You can reapply the aloe vera gel twice per day. Topical products can be found in the form of gel, cream, lotion, and ointment, and it's up to you to choose the consistency that suits your skin type the best. For instance, a gel is a better option for people with oily skin, while creams and ointments are better suited to those with drier skin types.
Honey
Honey helps in moisturising the skin since it is a rich source of humectants. Adding moisture can help manage symptoms of rosacea since skin dryness is believed to make the condition worse. Try soothing skin with a honey mask. First, rinse your skin with warm water, then apply honey liberally to red skin and leave it on for about 30 minutes before rinsing off. However, don't use honey if your red skin is due to a sunburn. One of the best methods to get free of face redness on the nose, face, and skin is raw honey. Your face should be covered in a modest amount of honey before drying. Before rinsing it off with lukewarm water, wait for 30 minutes.
Oatmeal
In addition to being a delectable breakfast option, oatmeal has long been used as a natural treatment for facial redness. Oatmeal is a commonly found ingredient in face masks and other skincare products. Limiting water loss and bolstering the skin lessens the effects of rosacea. Mix cooked and then ground oatmeal with rose water, and apply on the face for immediately soothed skin. Take one bowl of organic oatmeal. Add the water to your bowl of oatmeal and mix together until you have a thick paste. Apply the paste gently to the affected areas. Allow it to dry. Remove gently and apply moisturiser to your skin.