State
New Assembly building over 80% complete
Metbah says next budget session likely at Mawdiangdiang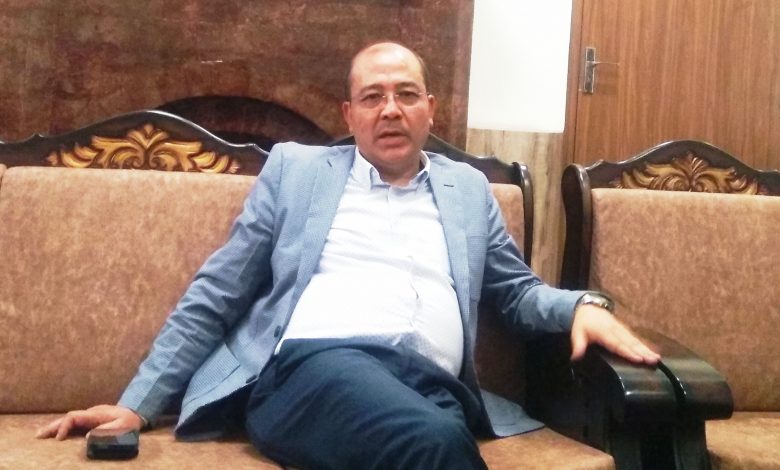 Shillong, July 6: The construction of the new Assembly building at Mawdiangdiang is about 85% complete and the next budget session will be held in the new building, said Speaker Metbah Lyngdoh on Tuesday.
Lyngdoh, who had recently reviewed the construction site, said he was happy with the progress in work, which is 80-85% complete, despite the pandemic and shortage of manpower. "The work is still going on in a good pace. Our target is to complete by the end of this year," he added.
He said the first phase of the project would also include the main hall, rooms of the Speaker, Chief Minister, Ministers, canteen, offices of the Assembly Secretariat etc.
The second phase of the project will follow which will include quarters for the Speaker, Deputy Speaker, MLAs etc.
The dome of the Assembly hall is yet to be complete. "We are waiting for the main structure which is going to come and all the thrust and fabricated structure is ready in Kolkata," he said.
He informed that a team of engineers had already visited the factory where the thrust is being made and it was found that everything was okay as per the specification.
"We expect the dome part of this consignment will be reaching Shillong sometime by end of this month and we target to complete the installation of the dome by the end of August," Lyngdoh said.
Representations were also made by officers at different levels during the review meeting. It was informed that the police department had conducted a site inspection and discussed at length about the security system.
MePDCL has identified the location for installation of the sub-station on the premises of the Assembly. "The work for this will start immediately without any delay," he said, adding that a team of PHE officials are also working on war footing.
The other issues discussed were in regards to the plantation for beautification by the Forest Department.
Lyngdoh informed that a PWD team will monitor the progress of the project. He said the Assembly had already called for tender for the boundary fencing which is targeted to be completed this year.