Sports
Nikhat storms into World Boxing Championships final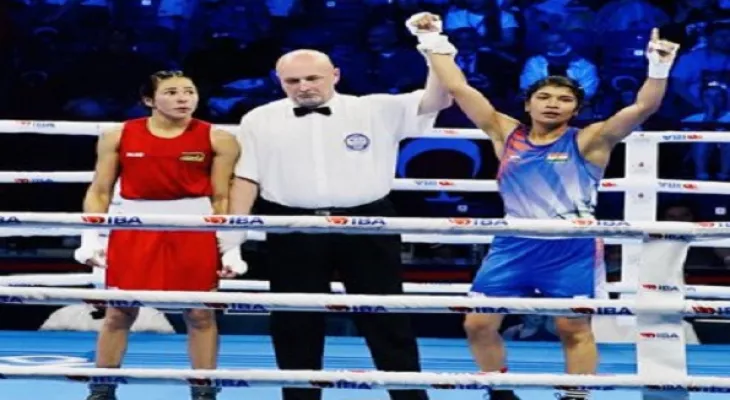 Istanbul, May 18 (UNI): India's Nikhat Zareen entered the 12th IBA Women's World Boxing Championships final after registering a convincing 5-0 win over Brazil's Caroline De Almeida in the 52kg semi-final here on Wednesday.
However, Manisha and debutant Parveen won bronze medals after loosing their respective matches. Nikhat totally dominated her Brazilian opponent Caroline De Almeida in the 52kg semi-final, registering a comprehensive 5-0 win. Manisha (57kg) and Parveen (63kg) gave their all but ended up with 0-5 and 1-4 defeats against the 2020 Olympic Games bronze medallist Italy's Irma Testa and Ireland's Amy Broadhurst, respectively.
Playing her second World Championships, Nikhat will take a shot at gold on Thursday when she squares off against Thailand's Jitpong Jutamas in the fly weight final. Jutamas stunned the two-time World Championships medallist experienced Kazakh boxer Zhaina Shekerbekova 4-1 in the semi-final.
In the first Indian bout for the day, Nikhat started off cautiously but soon shifted gears and went into all out offensive, unleashing a flurry of punches. Her Brazilian opponent struggled to keep pace with a technically superior 25-year-old Indian, who looked in commanding position after the first two rounds. Having taken a lead, the former junior youth world champion Nikhat didn't let the momentum slip in the final round as she moved around the ring, maintaining distance and also hit some timely punches before securing a dominating victory.