Headlines
No intention to change one's religion: RSS chief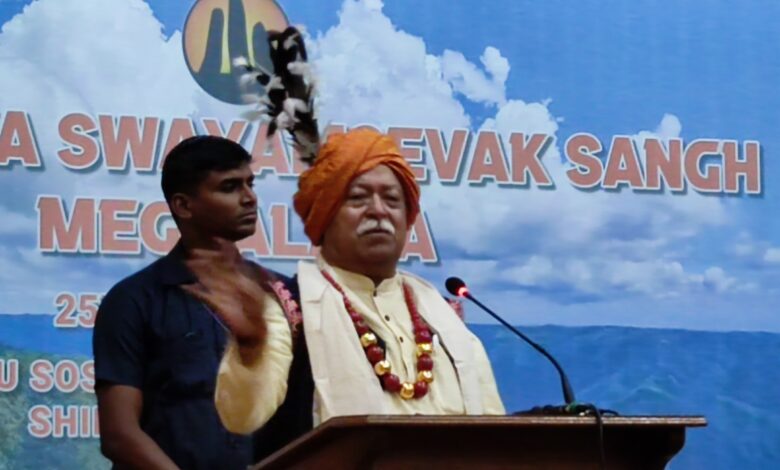 Shillong, Sept 25: RSS chief Mohan Bhagwat has said the Sangh has no intention to change anyone's religion as it believes in 'diversities of unity".
"We are here not to change the religion of people' as all of us are already Hindus ', he told a packed gathering at state central library auditorium, here on Sunday.
This is for the third time that Bhagwat is visiting the state.
He said even before the Mughals who spread Islam and the British rulers who spread Christianity, Hindus were already in existence.
"People are afraid that the Sangh will turn everyone into Hindus .We are not here to covert anyone into Hindus . We are all from Bharat". To become Hindu, we need not change anyone, we are already Hindus. We need to live with all sections of people.We are together though we look different", he added.
Downplaying criticism against the RSS, he said the doors of RSS are always open to understand the functioning of the Sangh and people are ready to leave if they don't like its ideology.
Besides the RSS workers from all over the state, several BJP leaders, Hindu organisations and prominent citizens attended the event organised by the Meghalaya unit of RSS.