Headlines
NPP for coalition dharma, not asking BJP to leave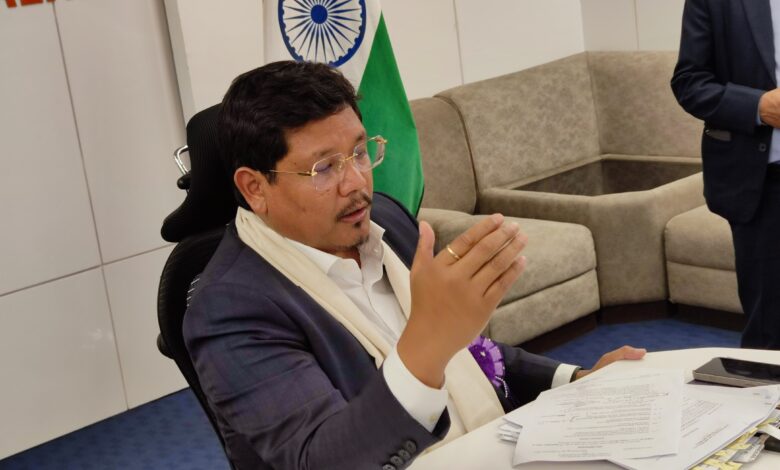 Shillong, Sept 7: The national president of NPP, Conrad Sangma said the party is committed to the coalition dharma .
Speaking to reporters on the threat of state BJP to pull out of the government , Conrad said, "We can't stop them (BJP) and tell them they have to be here as it is purely their decision but are we saying one should leave, we are not. We have worked with so many coalition partners, we respect them even now, we stick to our coalition dharma, we ensure we give them space, independence, and also we come together for any kind of important decision we make."
He also said the matter related to pulling out of the MDA coalition by the BJP is purely the opinion of party leader Chuba Ao as the central leadership would definitely communicate to him if they have any concerns.
All partners responsible for MDA actions 
On the move of the BJP to send officials of enforcement directorate and CBI to probe the alleged misdeeds of the MDA government, Conrad said, "In the past everybody has been working together, if one is going to allege that MDA is involved in all these things I think they are forgetting that they are pointing three fingers at themselves also while they are pointing one finger outside."
"However, we are very clear on our stand that whatever we have done we have been doing as per procedures as per law and everything has been done in a proper, clean and transparent manner," he said.
Going solo in polls nothing new 
On the stand of the NPP not to have any alliance with BJP before polls, Conrad said", NPP never had pre pre-poll alliance with any political party during elections. When we formed the government here in 2018, that time we contested separately; we did not have any pre-poll alliance then. We did not have any pre-poll alliance with any political party for that matter of fact. When NPP contested the elections in Manipur in 2017, we never had any pre-poll alliance with any political party neither in Nagaland, neither in Mizoram, neither in Assam, neither in Meghalaya. So we never had a pre-poll alliance with anybody in any elections".