North East
Pegasus project: Himanta flays Amnesty, says it's defaming India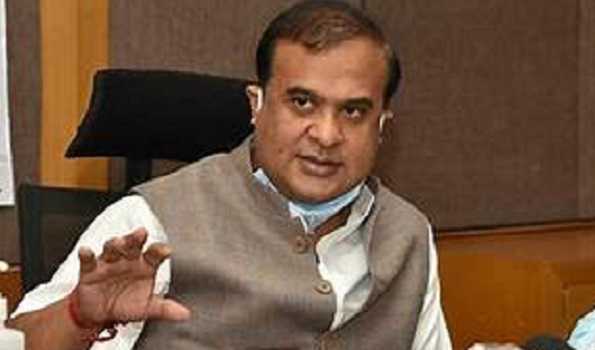 Guwahati, July 20 (UNI): Assam Chief Minister Himanta Biswa Sarma on Tuesday said all activities of the Amnesty International should be banned in India.
Referring to the Pegasus Project revelation, he said the issue is a well-crafted conspiracy to defame Prime Minister Narendra Modi and the democracy in India.
"Amnesty can go to any extent to defame India's democratic fabric," Sarma said, adding that whenever the country is on path of progress or to reach milestone, a conspiracy is being hatched by some international agencies with active help from some insiders from within the country.
"India has vaccinated over 40 crore people and the parliament session was about to discuss how to combat the third wave and the road ahead to revive the economy. But on the eve of the Parliament session the Pegasus Project was revealed," he said.
Sarma said no FIR has been lodged neither had the phone sets of any of the people who are said to be victimized have been sent for forensic check. Despite that the Congress is creating ruckus within Parliament.
"In 2013, the UPA government agreed to have done phone tapping of over 5000 phones and email accounts. Congress' own integrity is being questioned and is blaming others for the same," Sarma added.