Sports
Raninder Singh re-elected as National Rifle Association chief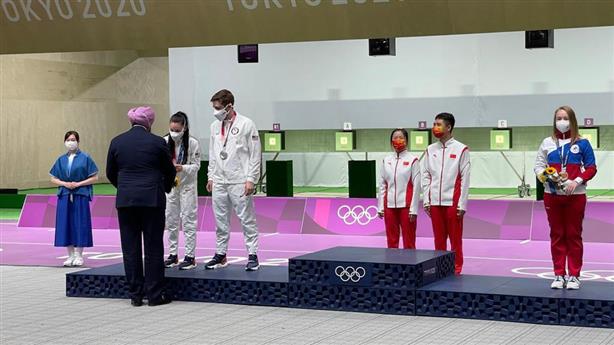 Shillong, Sept 19: Senior administrator Raninder Singh was on Saturday re-elected as the president of the National Rifle Association of India (NRAI) for an unprecedented fourth term after he beat BSP MP Shyam Singh Yadav.
The general body election of the National Rifle Association of India was held on September 18 at the IS Bindra Cricket Stadium in Mohali, Punjab.
Kanwar Sultan Singh was elected unopposed as the secretary general of the national shooting body, while Randeep Mann has been made the treasurer.
Odisha MP Kalikesh Narayan Singh Deo, also elected unopposed, will continue to be the federation's Senior Vice-President while there was election for the post of eight Vice-Presidents.
Pawan Kumar Singh will remain the apex body's joint secretary alongside Sheila Kanungo after both were elected unopposed to the post.
The NRAI decided to go ahead with the polls despite the impediments it faced after the petition filed by challenger Yadav in the Delhi High Court, followed by the sports ministry's directive to initiate elections afresh.  Yadav is a Lok Sabha, MP from Uttar Pradesh's Jaunpur constituency.
Sixteen members of the governing body were also elected. Members include Akash Nangia, Amarjang Singh, Ananta Kumar Sen, Atul C Barot, Gusti J Noria, Kunti Malik, Merang Jamir, Neil Sootinck, Paramdeep Singh Gill, Rajiv Atam Ram, Ritesh Chakraborty, Rupak Debroy, Salalith Tottempudi and Sharat Chander Singh, VC James and VL Hruaizela Khiangte.