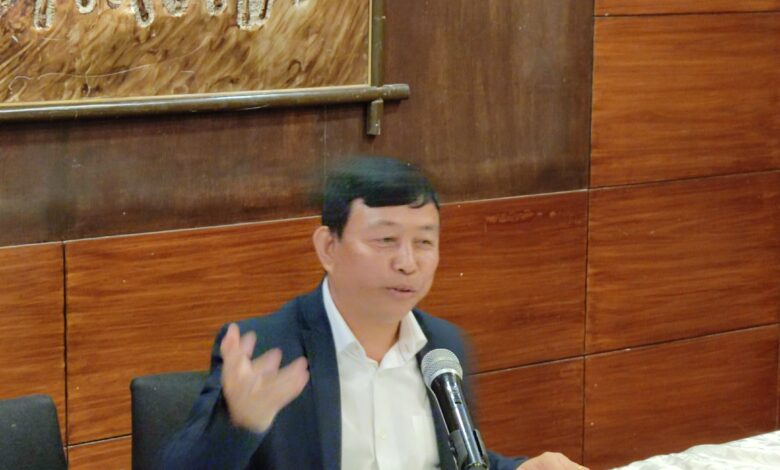 Shillong,July 8: Former PWD (Buildings) Executive Engineer (EE) Ransom Sutnga will join NPP in August to contest from North Shillong constituency.
"Definitely I will join my new adventure. I will join the NPP as one of the candidates from North Shillong," Sutnga told reporters on Friday.
Sutnga said he had made it very clear that the purpose of him availing the voluntary retirement scheme (VRS) – application of which was submitted on March 7, was to enable him to take part in political activities.
He termed it as a calling and said, "It is a tough job, before joining there are also already lots of allegations but to join this field we have to accept that it is a calling to serve the people and the state."
He  said the Chief Minister Conrad Sangma and Deputy Chief Minister Prestone Tynsong as leaders of the NPP had  inspired him to join the party.
Sutnga said as the constituency is having a mixed population, maintaining peace and harmony, ensuring safety and security of the people, addressing the unemployment problems and empowering the BPL families are on his priority list for the upcoming elections.
To a question, he said, "To resign and join politics is different from retiring and joining politics. To resign from your job, you have to understand that it is a calling of God to serve the people. I want to give the best to 17th North Shillong."
Harijan Colony issue 
Sutnga praised the way the MDA government is handling the issue related to Harijan Colony.
"To say satisfied or not satisfied it is really difficult for me because I have to get to know regarding this issue. I believe MDA has done its best on the matter ," he said when asked to comment about how the government is handling the Harijan Colony issue.
Harijan Colony falls under North Shillong.