State
Rape victim files complaints against Laitumkhrah OC & PP  
Call for speedy justice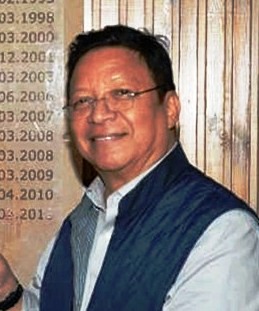 Shillong, Aug 19: The victim of rape allegedly involving NPP MLA Thomas Sangma, has filed a complaint with East Khasi Hills SP against the investigation officer, HM Sangma for not arresting the accused  Bruter Gabil Momin from East Garo Hills for his derogatory remarks.
The victim reminded that though she had filed an FIR with Laitumkhrah police station against Momin, the investigation officer did not act and hence she sought the intervention of the SP.
According to the victim, the post on social media by Momin was regarding questioning her moral integrity.
Complaint against the Public Prosecutor
In a separate letter to law secretary, the victim alleged that the case against the accused person is so serious as it is crime against women, but it was surprised to learn that the law enforcement agency and the public prosecutor who was supposed to defend the victim were allegedly hand in glove with the accused and the investigation agency had never asked for police custody and the public prosecutor who was supposed to prosecute the accused is defending the accused person thereby denying justice to the victim.
The victim pointed out that while a priest was arrested in Garo Hills for molesting a minor girl recently, no arrest has been made regarding her case.